Sydney's famous Taylor Square is sporting a very different look of late, thanks to an incredibly colourful (and very instagram-able) art installation that has popped up, in celebration of this year's 40th anniversary of the Sydney Gay and Lesbian Mardi Gras.
Aptly titled 40 Years Of Love the artwork was created by talented artists Maurice Goldberg and Matthew Aberline of their eponymous Goldberg Aberline Studio, and was selected as the winner of the City of Sydney's Taylor Square Public Art Project.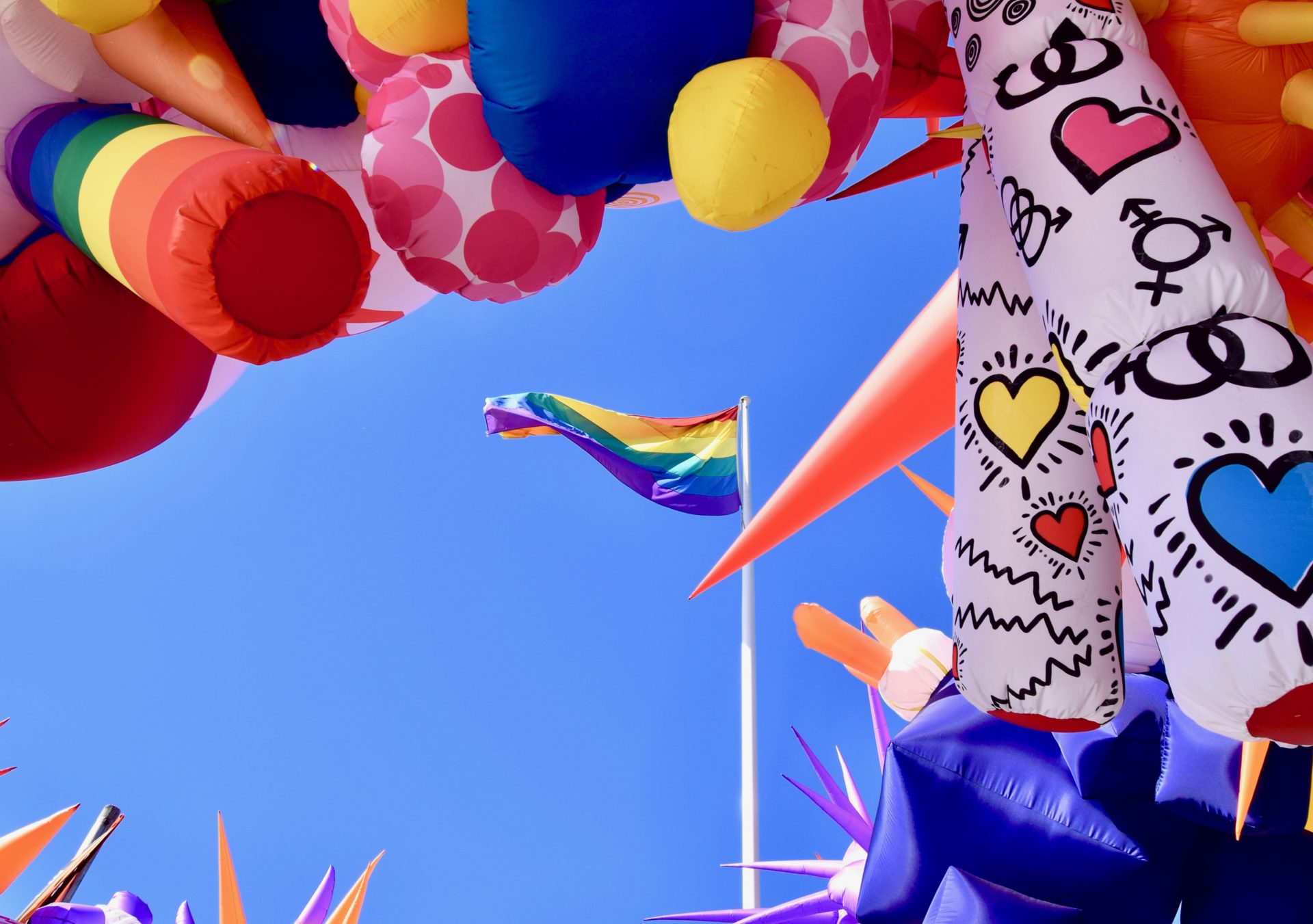 "The art of fabulous protest. For me, that's what Mardis Gras is all about" says artist Matthew Aberline, with both artists describing the work as a "big, sassy, loud, undeniably in-your-face installation based on concepts of public protest, joyous celebration, community activation and engagement".
If you haven't already seen it, the work itself is incredibly eye-catching, and suitably fabulous. At its highest point, it stands at an impressive 9 metres above the ground and is built on a giant, pink triangle frame, which is itself a powerful symbol within the LGBTQI community.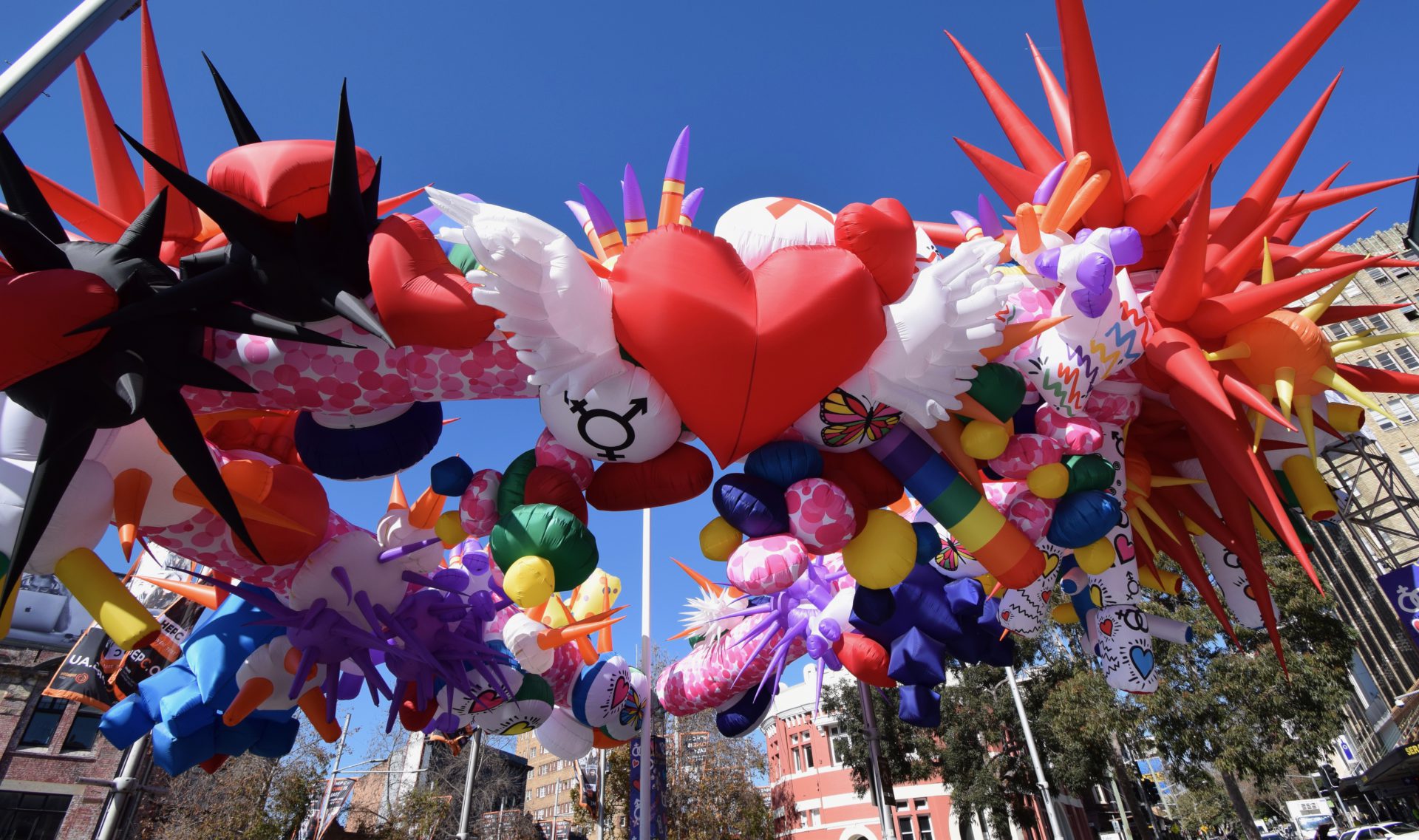 "There are a lot of symbols included" says Matthew.
"We were struggling to find a singular image to describe the history of Mardi Gras" …"So rather than do that, we decided to make a microcosm of what Mardi Gras is about – the good stuff, the bad stuff, and the celebration".
"We decided we didn't want to include the history in words," says Maurice. "We wanted people to sit under it, lay under it, wander around it and wonder at this huge pink triangle that's loaded with imagery."
The pair also consulted with First Nation Aboriginal artist, Lawrence Shearer, to represent First Nations People in the work. His symbol, titled 'Inclusion', explores the notions around family and community, and is derived from a symbol that represents "a great fishing place where there was always lots of good food, and everyone was welcome to join the campfire and dance."
"Inclusion's another key." Says Maurice. "The gay community is not a single entity. It is so many different things to different people".
"Capturing all those separate microcosms, but creating something that had unity, was a really fabulous challenge."
40 Years Of Love will remain in Taylor Square until the 1st of Sept.
For more info on the work, and a great breakdown of all its symbolic elements, head to the Goldebrg Aberline Studio website:
www.goldbergaberlinestudio.com/40-years-of-love
Share this