Well, we wont actually come along (unless you invite us, of course 😉 ) but if you refer a friend or loved one to us for a new loan, or a loan review*, we'll give you a $250 voucher** to spend at the recently hatted, and definitely awesome Porteno restaurant in Surry Hills!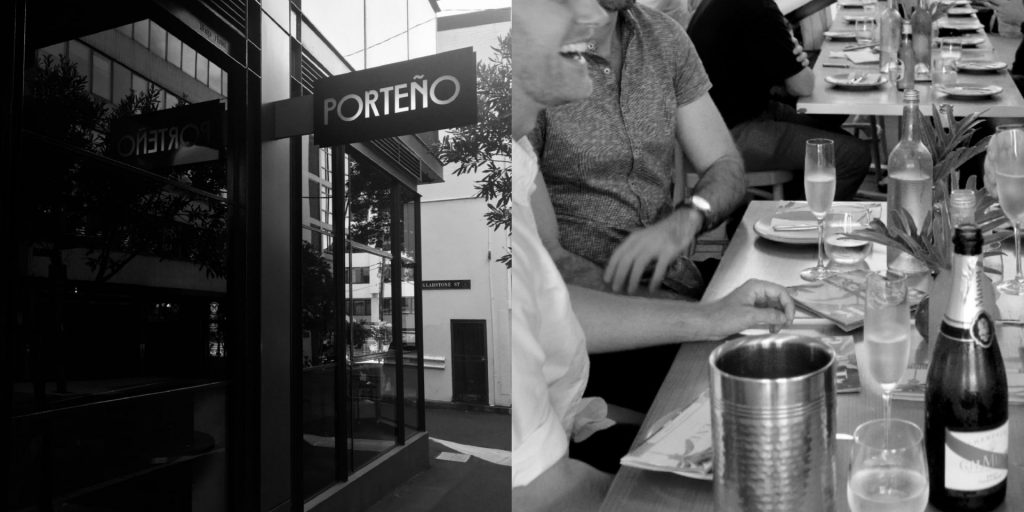 In case you needed a little more incentive, Terry Durack of Good Food recently had this to say about the restaurant:
"Oh, the waiters, in their black vests, white shirts, black bow ties and slicked-back hair. They even have shirtsleeve garters! Oh, the Argentinean parilla grills; the glowing fire-pit with its pigs splayed out on the cross; the handsome wood-fired oven dispensing baked cheeses and roast chickens. And oh, the 12-seat bar and the walk-in wine room; the black-and-white tiled floors and vintage portraits of Argentinian football players, framed in black against the white wall. There is a new Porteno. And what's even better, it's even better."
Oh Terry, we agree!!!
*Vouchers are provided only for successful referrals ie, settled loans only
**If dinner isn't quite your thing, then let us know how else you'd like to spend the $250.00 and we will do our best to accommodate your request!
Share this