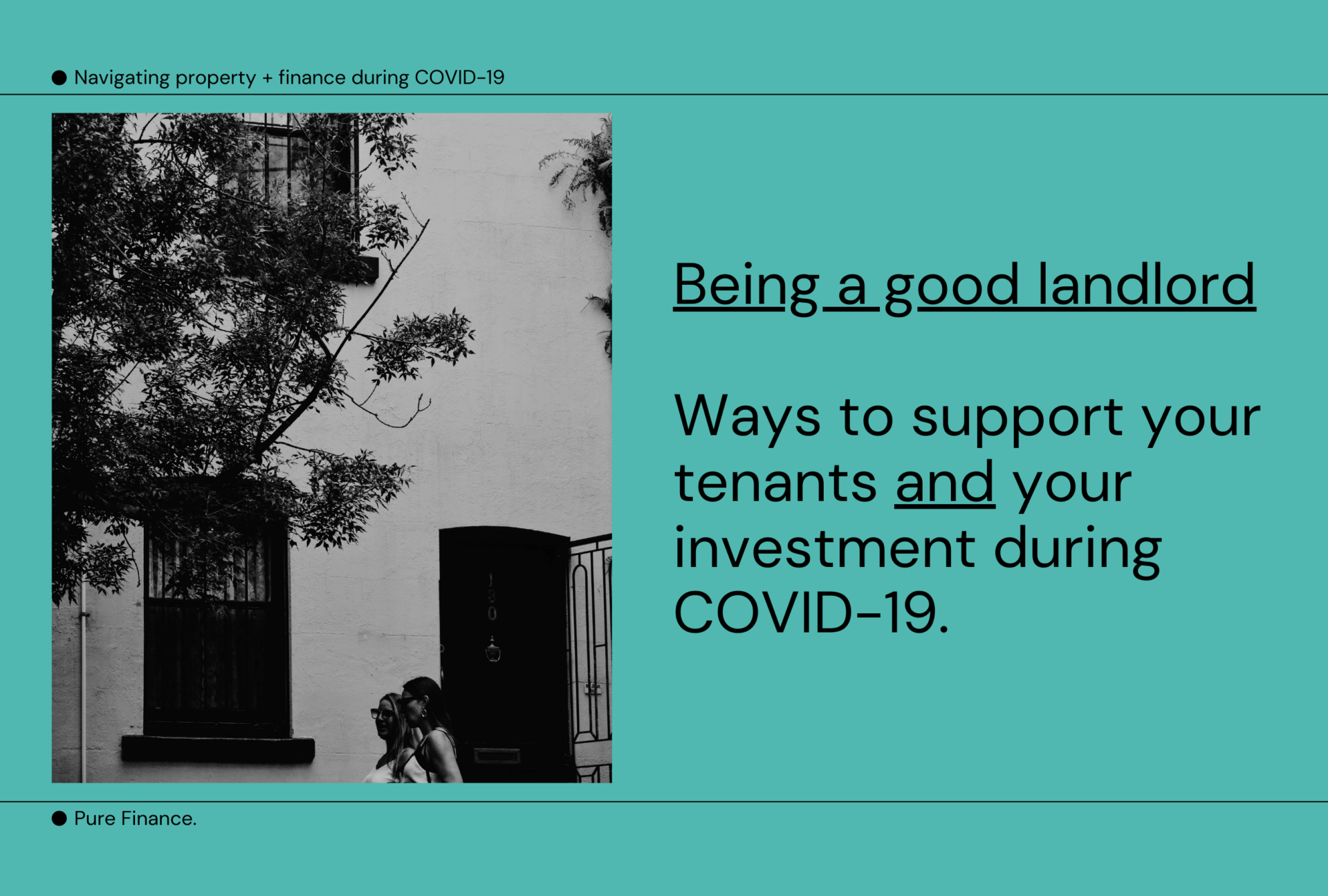 We know that thousands of tenants have lost their jobs or seen a downturn in business due to COVID-19, and that having a large liability like paying rent can be incredibly stressful when you're facing cash flow issues. But so is managing a mortgage when you have lost rental income. With recent moratoriums on evictions announced and a raft of other measures designed to protect tenants during this time, landlords of both residential and commercial properties would be forgiven for not knowing where to turn for help right now. As tenants reach out for leniency, landlords are faced with some difficult decisions. 
Do you reduce the rent? Refinance your loan? Try and claim on your landlord insurance? These are all questions we're hearing from landlords right now, and while there's no 'right' way to go about being a landlord in a global pandemic, there are certainly 'wrong' ways. No one wants to see (or be) the 'aggressive' and 'intrusive' landlords grabbing headlines these past few weeks making what is already a stressful time even worse. So, it's time to embark on a reconnaissance mission of sorts with our top tips for being a good landlord in the time of coronavirus. 
Find out how you can reduce your costs to cover any loss of rental income
It's hard to make good decisions when you don't have all the information at your fingertips. It's also difficult to be the kind of landlord you want to be when you don't know what kind of landlord you can afford to be (fit your own oxygen mask first and all that…). So, the best place to start is by figuring out your financial position and if you can reduce costs on your mortgage. We have put together this comprehensive guide to reducing mortgage costs if you have lost income due to COVID-19, which is a great place to start. However, as landlords, it's important to know that the same options that are available to all mortgage holders right now (repayment pauses, switching products or type of loan repayments), are there for you too. 
While we understand that the impact of taking steps like pressing pause on an investment property's mortgage will differ depending on how your investment is structured (positively or negatively geared), your mortgage broker or loan manager will be able to help figure out what's possible. We also know that there are plenty of other costs associated with owning an investment property (or any property for that matter) besides your mortgage, including strata levies, council and water rates, insurance, maintenance and emergency repairs. So, now is the time to see where you can cut all of the costs associated with being a landlord in order to show up as the kind of landlord that you want to be during these tough times. 
Know your options 
Now that you have looked into measures to reduce your costs, it's good to know what options are available to you as a landlord in terms of what you can and can't do for tenants. Although rules and restrictions vary state to state, generally, landlords can:
Allow tenants to pay reduced rent for a period of time

Defer rent for a period until tenants are in a better financial position

Extend a lease for however long the rent-free period is

Reduce your land tax liability by 25%, provided the savings are passed on to tenants by way of a rent reduction (NSW)

Claiming on loss of rental income (this is

not always possible if you haven't taken steps to evict tenants

, so it's best to talk to your insurer to see where you stand)

Release your tenant early from a lease without financial penalty
Landlords cannot, however, do the following during the COVID-19 pandemic period:
Increase rent

Conduct non-essential inspections and maintenance (unless urgent and able to be done while observing physical distancing)

Demand that tenants draw down on their superannuation or sell large personal assets to pay rent (

more on that here

, including that

it can be considered unlicensed financial advice

)

Require tenants to pay back rent arrears accrued during the negotiated period

Terminate leases or evict tenants due to non-payment or financial hardship
Part of being a good landlord during these tough times is knowing what options are available to you and then determining which of those options provides the path of least resistance (and stress) for both you and your tenant. Be prepared to be flexible, think laterally and find a solution that works for both parties. Remember: we are all in this together. While each situation is different, there are a range of options to consider so that you and your tenant can reach an agreement that suits both parties. 
Congratulations, you're well on your way to being a good landlord during the time of coronavirus! Next...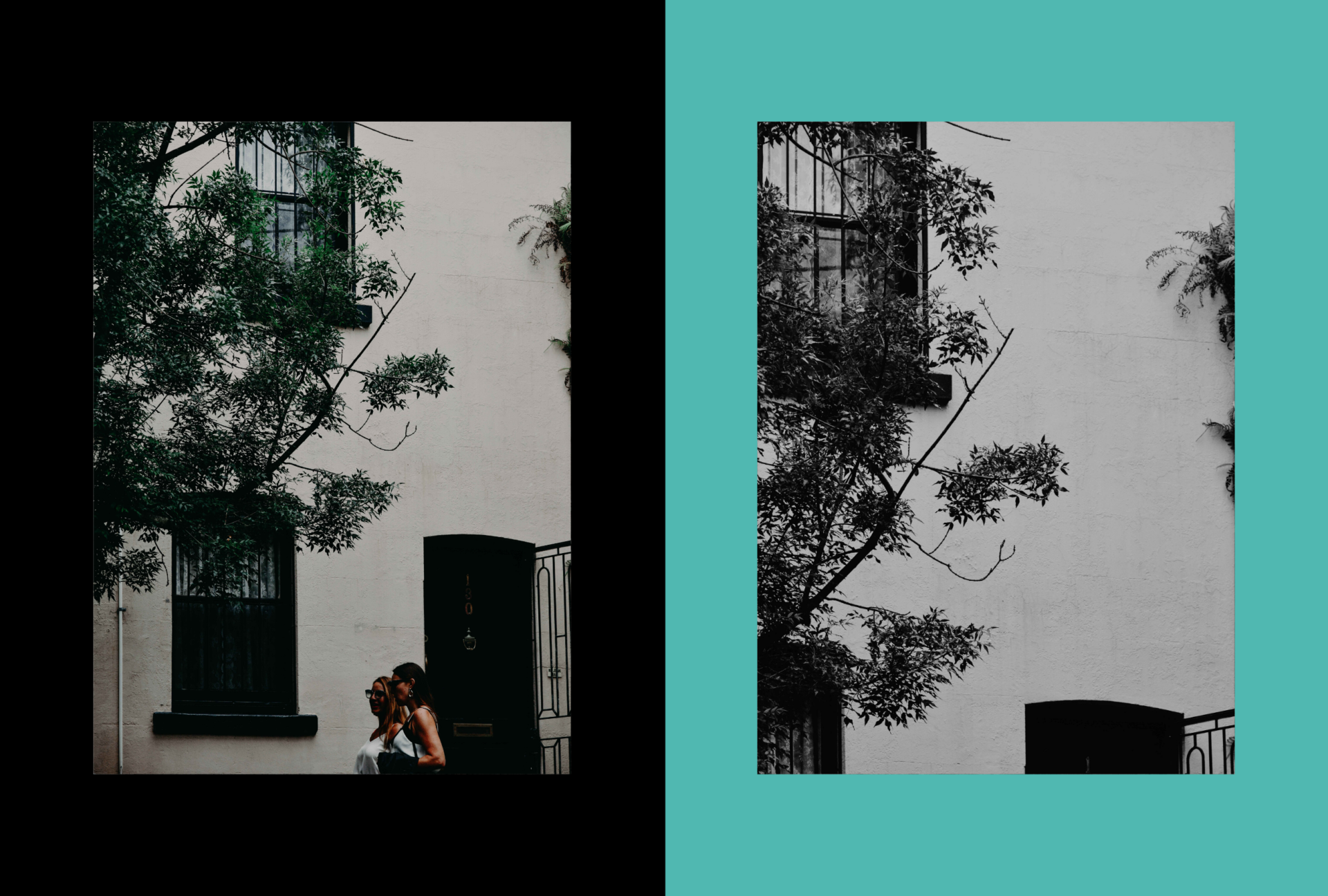 Be proactive and communicate with your tenants
The majority of landlords across the country are reasonable people who are willing to try and support their tenants through this tough time. Most landlords also know that keeping a happy and long-term tenant is far better than risking a vacant property in a flooded rental market. That said, there is the reality of making mortgage repayments of which landlords are all too familiar. This is where open and honest dialogue comes in. 
If you do not already have a relationship with your tenants, now might be the time to start building one. Either directly or through your property manager, make yourself as available as possible to ensure everyone can adapt to changes as they arise. Providing clarity, transparency, and empathy is the key to a strong tenant-landlord relationship, and it is needed now more than ever. 
Be the landlord you'd like to have
No one needs reminding that this is a stressful enough time as it is (for everyone involved) and the last thing anybody wants during a period of financial hardship is to have to jump through hoops to prove it. For example, a landlord wouldn't expect to jump through hoops to get a 6-month repayment pause on their investment loan, just as a tenant shouldn't expect to have to jump through hoops for some relief on rent. So, try to be as compassionate as you can and remember that right now, a little trust can go a long way.
Who would have thought that stronger relationships between tenants and landlords, and landlords and their banks, might come out of COVID-19?! Yet here we are. Open lines of communication, empathy and understanding is what's needed from both sides of the fence if we hope to make it through this with a roof over our heads and our bank balances intact. And remeber, there are options and we're here to help walk you through them.
From negotiating a lower rate on your loan to providing simple finance solutions so you can hold on to your investment properties, the team at Pure Finance has got you covered. Give us a call on 1300 664 603 or send us an email here.
The finance information contained in this article is general advice only. You should consider your own circumstances or reach out if you'd like to discuss your individual needs.
Share this