It's a common opinion that the hanging of art on your walls can turn a house into a home, but what about when the house itself becomes the art?
Perth-born, New York-based artist, Ian Strange, does exactly this by examining our notions of home and suburbia through his multidisciplinary art. His works have seen him paint an entire brick home in threatening black, and even set fire to an abandoned property, whilst filming the carnage in slow motion. He is known for using ordinary, often deserted houses as his subjects, in which he seeks to interrogate our idea of 'home'.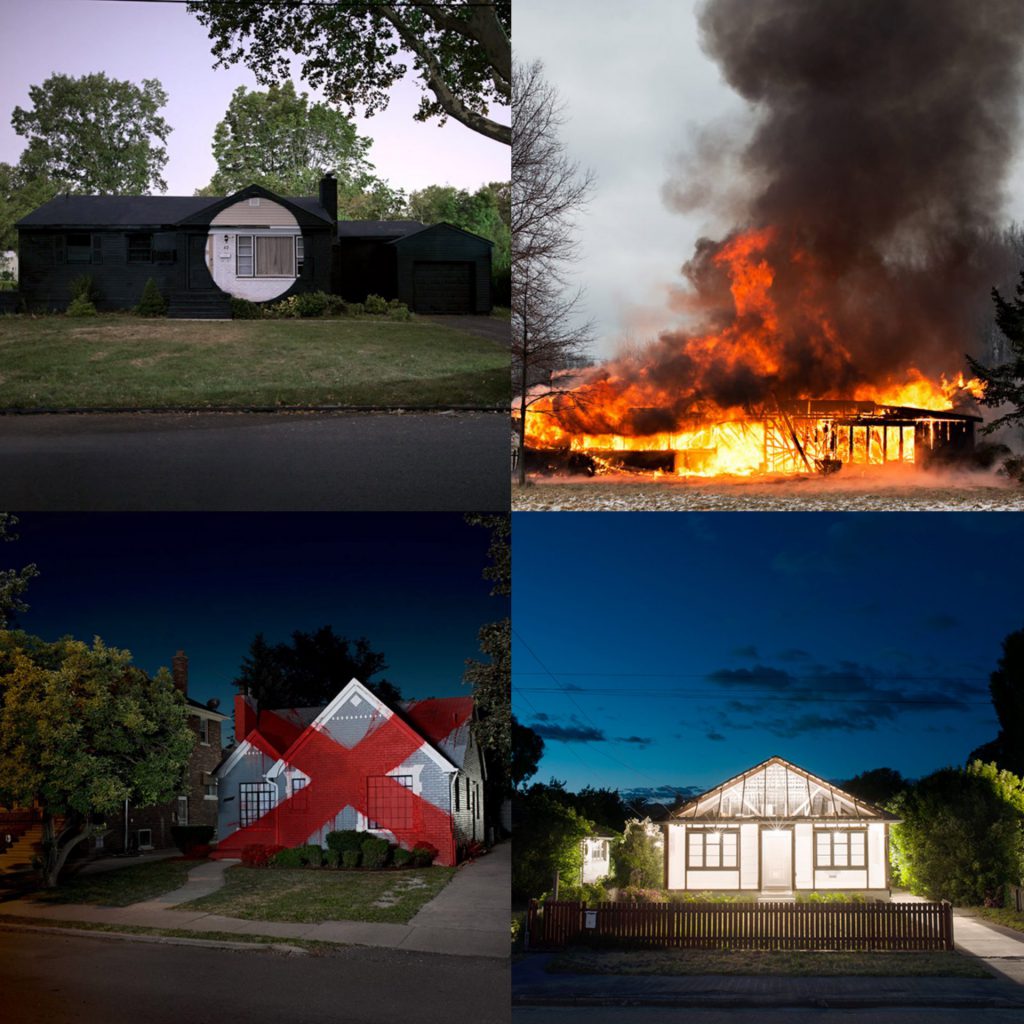 Starting his career in Perth creating street art, he relocated to New York in 2009, where he was mentored by contemporary pop artist Ron English. His ever expanding career has seen him produce works all over the world including Detroit, Ohio, Christchurch, Fukushima, Poland and his native Australia
His latest work, titled 'Open Home', brings him back to Australia, and sees the conversion of a suburban Melbourne home into a gallery exhibiting his most recent works. The house itself, titled 'Twenty-Five' is emblazoned with an angry red circle painted onto the façade. Reminiscent of a bullseye, it invokes the notion of a house targeted for demolition.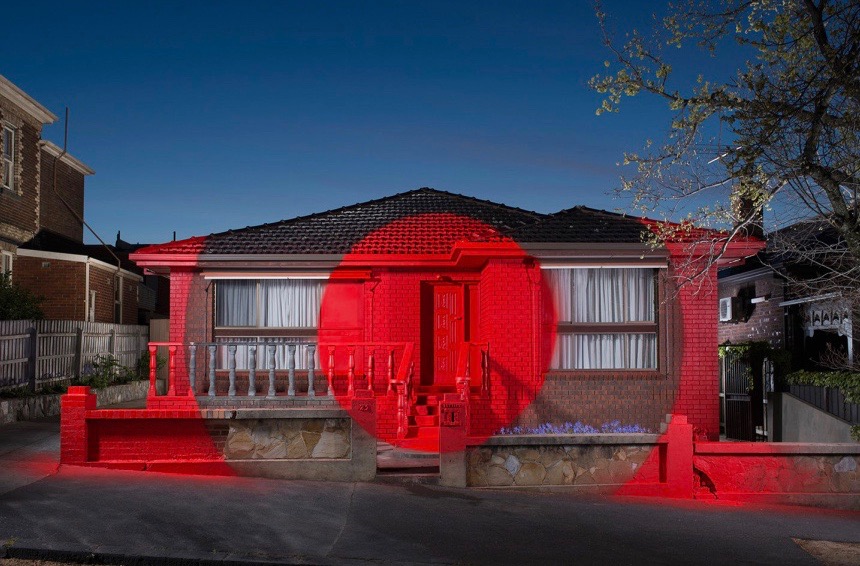 "The work comes to be considered as a 'universal house'; the idealised and imagined home," said Strange of the work. "The suburbs have informed so much of our national identity but seems to undermine a deeper understanding of history and landscape in this country. This work is a reaction to that."
The last eight years of Strange's work have been the subject of a six part web series now available on ABC iview, Home: The Art of Ian Strange – directed by and co-written by Strange himself.
Strange said of his motivation in creating the series was to show his process, and how it can take up to two years to finish a project, the outcome of which can be a 15-minute abstract film and a half dozen photographs in a gallery.
"It's really important to me [to show] that these are not effects-based photographs or anything like that" Strange said. "They're real interactions and real things that happened on real houses that have their own histories."
Open Home is running from the 7th- 8th Oct at 25 Clifton Street, Richmond, VIC.
All images via www.ianstrange.com
Share this