As Sydney once again prepares to celebrate Mardis Gras this month, we thought it only fitting for Pure Community to acknowledge and support the incredible work of Twenty10, a Sydney based organisation that provides a range of specialised services for the LGBTIQA+ community, including: housing, mental health, counselling and social support.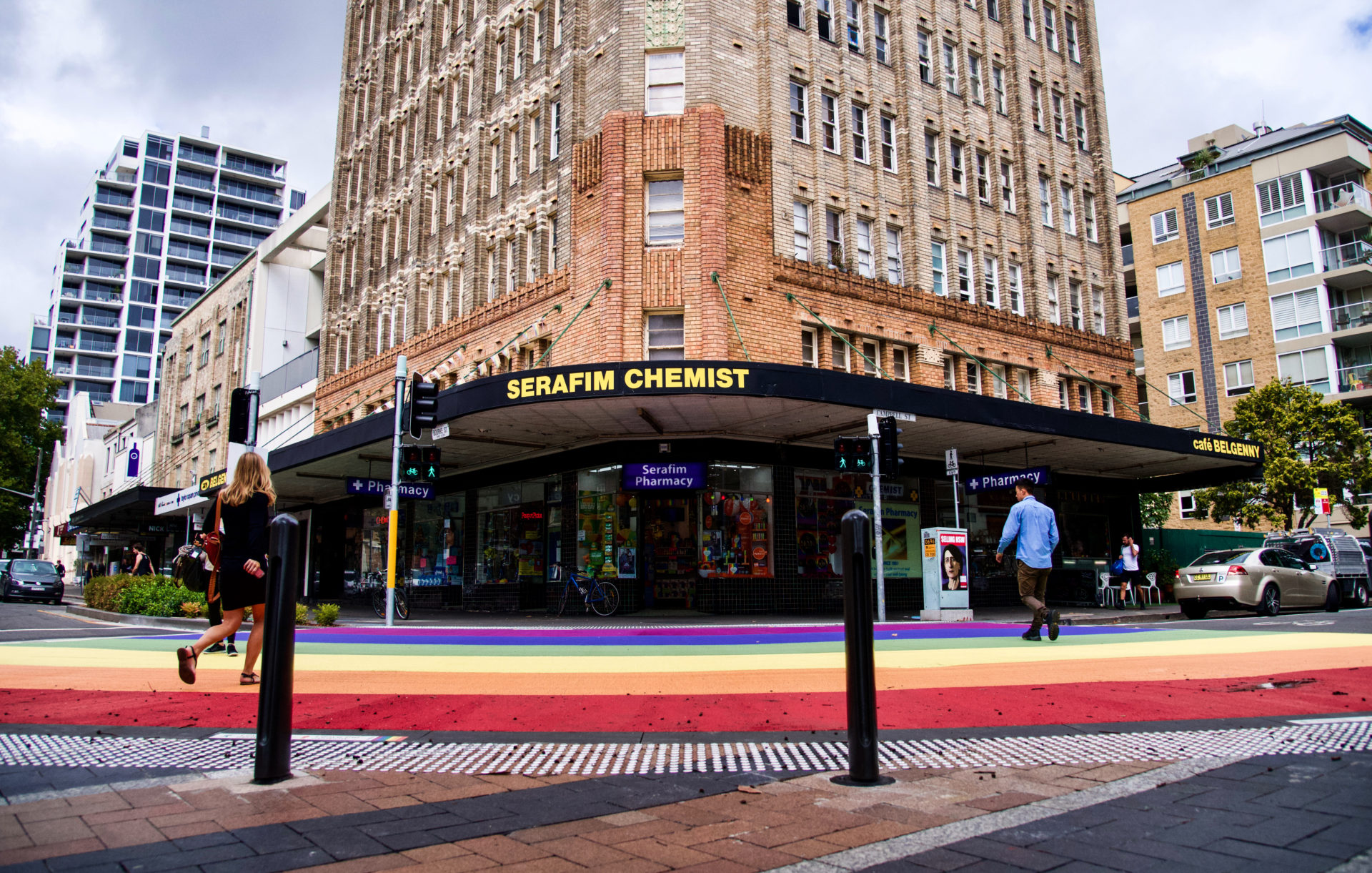 With a vision for people of all sexualities, genders and intersex status to live in a society without oppression, persecution or violence, Twenty10 (working in conjunction with GLCS; Gay and Lesbian Counselling Service of NSW) are helping to ensure positive health outcomes for gender and sexuality diverse communities across Sydney and NSW through their range of support and training services which include:
Drop in
An unstructured social space, Drop In is designed for those aged 12-25 to have a safe space to hang out and socialise.
Out West
Based in Parramatta, Out West is a fortnightly social group for LGBTIQA+ young people aged between 12 – 25, where they can connect with new friends, have fun and access support and relevant information.
Men's and Women's Group Support
Twenty10 provide access to Men's and Women's social support groups, which are centered around an informal, confidential discussion and are a safe, non-confronting way for attendees to meet others with similar experiences. Ages 18+
Youth Housing
Twenty10 also provide stable, affordable, medium-term accommodation for young people who are struggling to find permanent accommodation and are ready to live more independently. The service can also include case management, which can help young people to develop living skills, get into an educational course, find employment, and address barriers that may be preventing them from moving forward in their lives.
Twenty10 + QLife
Twenty10 also provides telephone and webchat support, as the NSW provider for the national QLife project. QLife provides anonymous, LGBTI peer support and referral for people wanting to talk about a range of issues including sexuality, identity, gender, bodies, feelings or relationships.
QLife services are free and include both telephone and webchat support, delivered by trained LGBTI community members across the country and services are for LGBTI individuals, their friends and families, and health professionals. Both the phone and webchat services are available from 3pm-midnight every day.
Inclusivity training
Twenty10 + GLCS also offer inclusivity training and consulting for organisations and service providers across most sectors, with an aim to assist other organisations in becoming more welcoming and inclusive.
Their one-day practical workshop (PRISM) will aid organisations to:
Unpack the LGBTIQA+ acronym and the differences between gender identity, sexual orientation, and intersex status
Recognise ways people who are LGBTIQA+ experience marginalisation and its impact on their health and wellbeing
Identify and proactively challenge low-level social violence including cisgenderism, heterosexism, heteronormativity, homophobia, transphobia, biphobia, intersexphobia and microaggressions.
Identify strategies for building equity and cultural appropriateness into their work practices
Identify resources and services to use with clients and workers
Develop a plan to transform learnings into action
A donation to Twenty10 + GLCS will be used to directly improve the lives of vulnerable or marginalised LGBTIQA+ people and will ensure that this important organisation can continue its empowering, and sometimes life-saving, work.
You can donate to Twenty10 here, and for more info head to: www.twenty10.org.au
*Pure Community and Pure Finance have no direct affiliation with the organisations and causes listed on this page, we simply appreciate the work that they do, and choose to show our appreciation by contributing to them. 
Share this