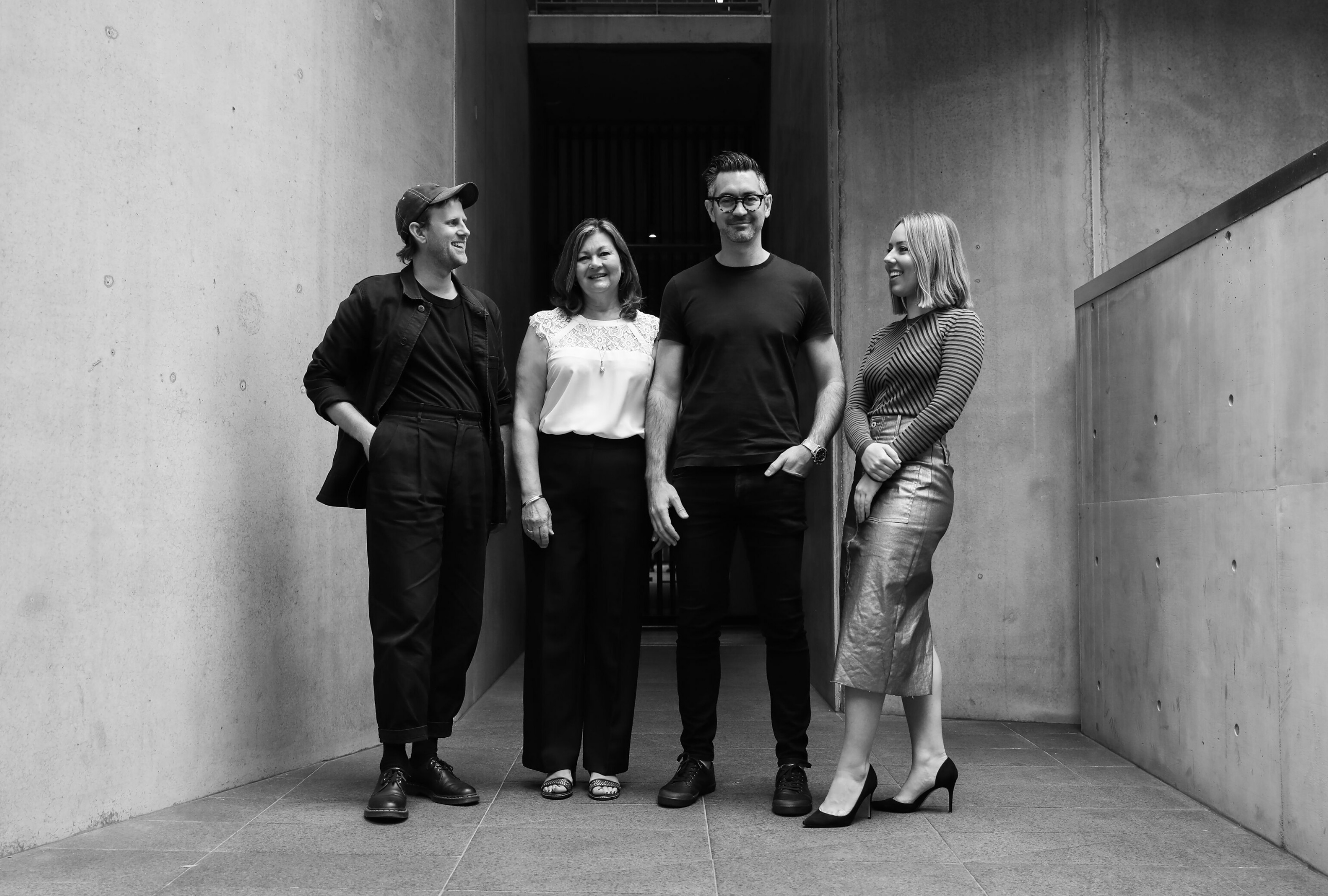 This interview was published by Conscious Capitalism Australia & New Zealand and appears originally here.
Why did you become a 'Conscious' business?
After years in the banking sector, I was increasingly frustrated by how banks and financial services seemed intent on doing business – forever looking for more profit, more customers, more power. I knew it was possible for people to feel good about working with a finance company, and I didn't want to contribute to an industry whose 'business as usual' was extracting what it could from people and the planet.
So, I started Pure Finance in 2011 with a simple mandate: look after people and make finance a force for good. In that sense, being a 'conscious business' has been part of the fabric of Pure Finance since day one.
Tell us how you bring alive some of the Conscious Capitalism tenets in your business.
Inspired by the 'profit for purpose' mantra, we have a vision for a more equal and ethical financial system, where no one is left behind. That means we need to walk the walk and be a finance company that tracks more than the bottom line. So, along with our financial impact (which includes more than our revenue), we're committed to measuring our social + community and environmental impact, to ensure that the financial solutions we provide are truly doing good for everyone and everything.
What is your business purpose?
To make finance a force for good by putting people and the planet before profits, and creating a more equal and ethical financial system where no one is left behind.
I am a firm believer that a financial services company can (and should) exist solely to benefit its customers and the wider community and, that when implemented ethically and responsibly, finance has an immense capacity to be a force for good in people's lives.
How do you instill this purpose through the business, internally and externally?
We worked out that if we donated a percentage of gross revenue, as opposed to a percentage of 'profit', then we could have a much bigger impact on our social and environmental goals. So, we conduct monthly reviews of our revenue, deducting 5%, and donating it to social and environmental causes that align with the SDGs through 'Pure Community'. Recipient organisations are thoroughly researched, have a track record of impact, and are registered charitable organisations.
Other key metrics that we measure on an annual basis include: being a member of and contributing 1% for the planet; being carbon positive and offsetting CO2 emissions; using 100% renewable energy; and microloans provided through lending platform Kiva. These results are then published publicly on our website under 'Impact' as well as in our Annual Impact Report, in what we believe to be a first for our industry.

What are you working on or most proud of?
So many things! It's a really exciting time to be in this industry, and to be part of conscious capitalism and doing better business movements. We are building an industry-first calculator to support people to get better mileage out of their loans. We launched a free online platform for women earlier this year called Ladies Talk Money, to boost women's financial confidence and capabilities one conversation at a time. We are also in the process of becoming a B Corp and launching our own non-profit to provide no interest loans to people in underserved and marginalised communities. We're tired, but we're also so excited about making real and meaningful change in this industry and offering people something different in the finance landscape.
Do tensions or trade-offs between different stakeholders ever come up? How do you deal with or balance them? Any words of advice for others facing the same tensions?
We will never compromise our people, the planet, or the quality of the service we provide simply for the sake of profit. Sometimes that means passing up opportunities or not making as much money, but to be quite honest – I am proof that there is another path to becoming a well-respected, successful leader in finance despite not wearing a suit and giving money away. Just be a generous and good human, and the rest will take care of itself!
If you were starting business all over again from the beginning would you do anything different? Tell us more – what and why.
Get well-rounded experience, and that working outside the industry is a plus. I've learned plenty along the non-traditional path to where I am now. I worked as a labourer, as a postie, as a glasses salesperson, and I even tried my hand at being a sculpturist! Being able to understand real people and the real problems and challenges they face, because you too have faced some of them – is a real plus to your business.
Where are the most difficult parts of the business to maintain your purpose?
Dealing with banks and other lenders who don't share the same values. Of course we would love all our customers to choose ethical options, but the market has not caught up yet. It's getting there, but it's got a way to go. Knowing sometimes that we are contributing to things we don't believe in, by virtue of the market lending options that are available and accessible, quite frankly sucks.
How do you measure the impact of being a conscious business?
Like I mentioned, we produce an Annual Impact Report each year outlining the causes we've contributed to, the suppliers we use, the amount of carbon we've offset, and the number of dollars we've saved customers. But, in our hearts, we measure our impact by the number of repeat customers and word of mouth referrals we get. To know that someone had such a great experience that they're willing to come back to you, or tell their nearest and dearest about you, is as good as it gets.

Do you have a story or case study that shows how you have brought any of the conscious capitalism tenets to life? What did you set out to do, and why? What outcomes or impact was created, how has the business and/or your stakeholders benefited?
Our community gives consequence to our work and, in turn, influences the decisions we make as a business, and as people. So, one key way that we manage the impact and value created for our clients is by conducting free annual reviews for them. These annual reviews give us the chance to conduct one on one feedback with customers; and, at a time when many Australians (especially women + minority groups) are feeling low levels of trust towards our industry, the value of having access to financial guidance that is personal, relatable, independent, and accessible is, in a word: priceless.
What has been most helpful for moving the conscious dial in your business?
Hiring the right people. Almost all of our people do not come from the finance industry but they are committed to standing up for what they believe in (albeit with a touch of ratbag!). They believe that doing good is good business, and that just because something has been done a certain way in the past, doesn't mean it is the best way (or even a good way). I think it's that kind of 'out of the box' thinking that makes running a conscious business a no-brainer and, in fact, we don't know any other way.
Is there a business that has been your role model?
I love Patagonia for many reasons including the launch of their '1% for the planet', but I also love all the small businesses in our community that are doing their part to be a conscious business. One of our local cafés allows customers to buy meals for people and then when someone in the community needs food, they serve up a bowl of amazing food for them. For me, it's these small and thoughtful gestures that show me that all businesses can be conscious in their own way, whilst still operating a healthy and successful business of their own.
What is your future focus as a conscious business? What goals have you set for your business for the coming short term and long term? And how are you planning to get there?
For us we want our expansion to be on all fronts from how well we do as a business, to how much we give, and to keep pushing the envelope of what a small business can do. In future, we'd like to show people how we manage to give so much and be profitable, and guide other businesses to a more sustainable and ethical business model.
What are your hopes for the future of business? And what is your call to action to other businesses?
Our industry, the finance and mortgage industry, has contributed to the ongoing and continued dispossession and oppression of Aboriginal and Torres Strait Islander people. It's far past time to make racial equality and justice a reality in this country; it's far past time to pay the rent. This is about us, as non-Indigenous people, honouring the Sovereignty of Aboriginal and Torres Strait Islander people; as a somewhat more just way of living on this stolen land. But words are not enough.
So, we'd like to take this opportunity to publicly commit to donating 1% of monthly revenue to Aboriginal community-controlled organisations and First Nations causes, and would invite you to do the same.
Anything else you'd like to add?
It's often said that 'money rules the world'. Well, we think it's time to change the rules. What do you think, shall we do this?
Share this