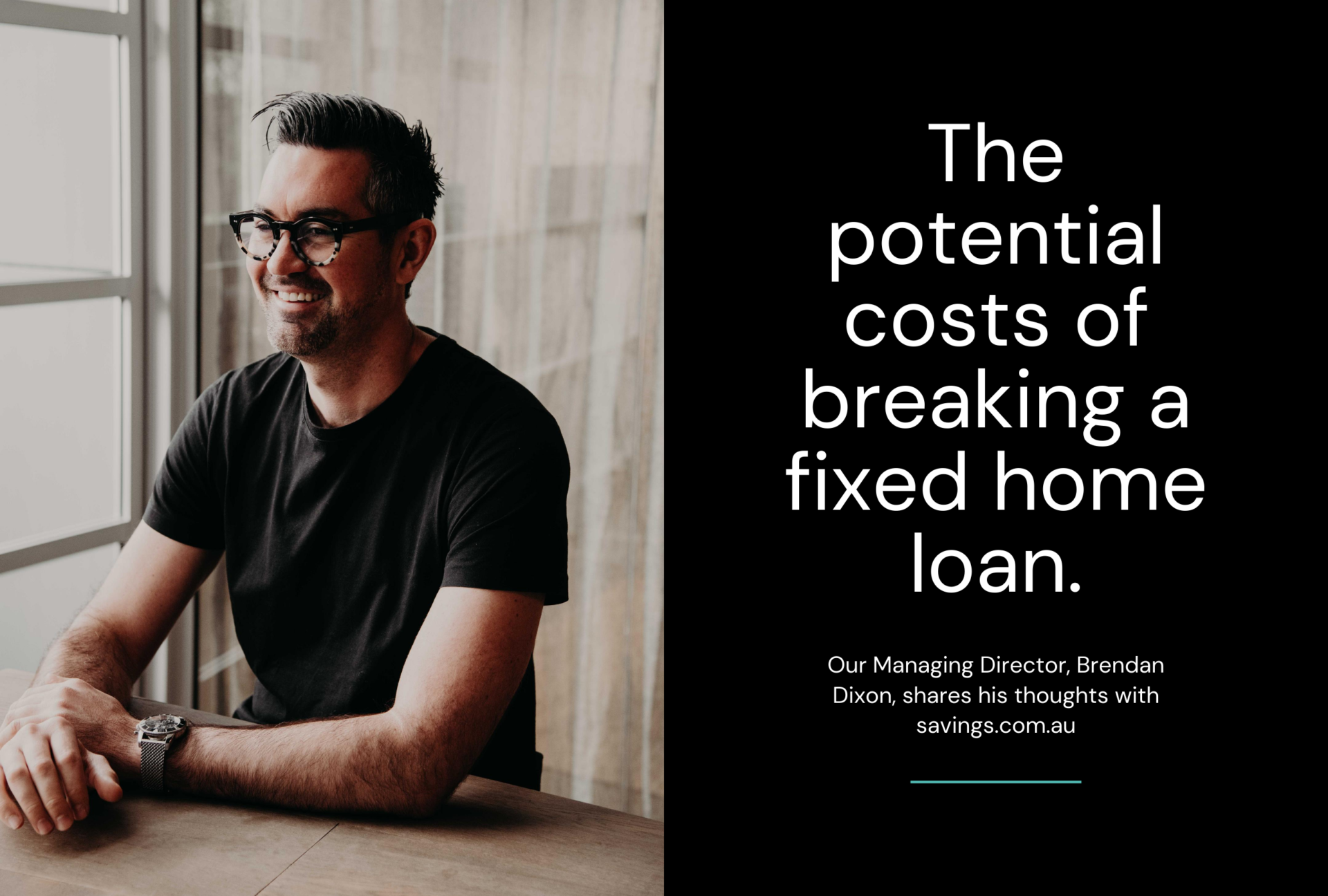 This article was published by Savings.com.au and appears originally here.
With the Reserve Bank's cash rate cuts this year driving fixed interest rates on home loans down to historic lows, experts are warning borrowers about break fees.
A break fee is a charge borrowers face if they exit a fixed home loan early, and is usually a calculation based on the lender's wholesale funding rate at the time of the fix, and now.
The larger the difference between the wholesale funding rates, the larger the break fee is likely to be.
However, following multiple cash rate cuts down to a historic low of 0.25% in March, what was once a good rate only a year ago might now be mediocre, and the temptation to break out of a fixed loan is strong, according to the experts.
Pure Finance managing director Brendan Dixon has seen a wide range of break fees with borrowers chasing a better deal.
"We've seen break fees ranging from a few thousand up to $35,000," he said.
"The $35,000 example was someone who fixed for five years at 3.70%. At the time, it was a fantastic deal for the customers who were attracted to the low interest rate over a long period.
"The world changed since then, and now fixed rates are as low as 2.19%.
"When this fee was compared to the potential savings possible with the new product, it didn't make sense to pay the break fee."
Due to the severity of the rate cuts, the cost of breaking the fixed term might not be as much as the potential savings by refinancing, but borrowers will have to do their homework, according to Mr Dixon.
"Conversely, some customers who are approaching the end of their fixed term might have a small fee payable which is counteracted by the savings of switching, and so it makes financial sense to pay the fee," he said.
"The fixed loan is a two-way agreement between you and the bank. They will give you the rate you desire but you have to stay in the product for the term.
"Right now we are helping a lot of clients to assess the benefit of fixing and often clients are seeing the benefit."
Share this