Levelling up in the areas of finance and property investment knowledge isn't always the most thrilling of exercises. With a busy life keeping us on our toes, it can be hard to set aside the time to really drill down on what we should be doing with our money and investments, and to make sure we are maximising efficiency and most importantly, staying on track to achieve our goals.
So, what do wine tastings and finance discussions have in common? Probably not that much, but they do go very well together!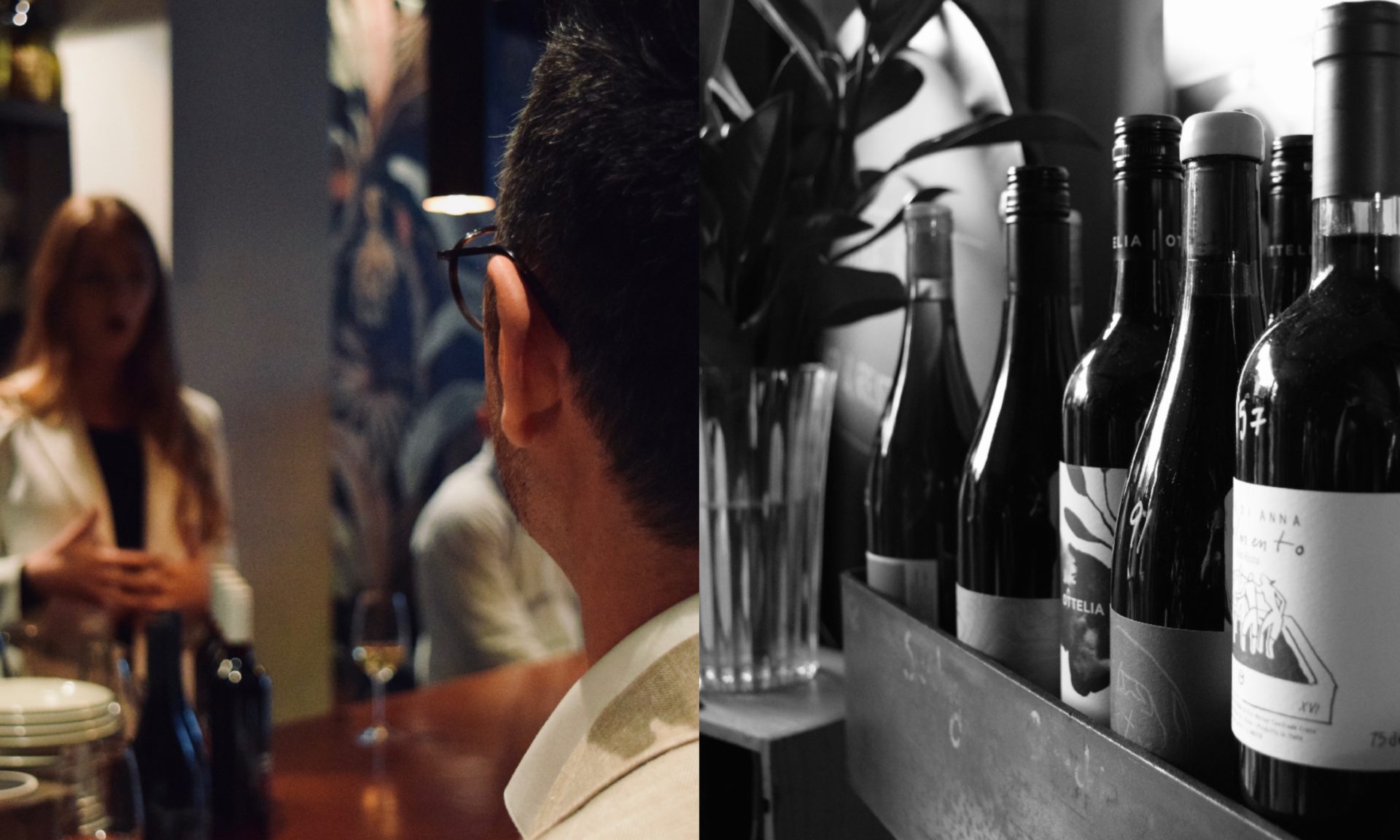 A collaboration between Pure Finance and Fox and Hare Wealth, the 'Wine + Wisdom' event series aims to put these topics on the table for discussion, along with some incredible food and wine pairings, courtesy of Wyno bar (the team behind the amazing Porteno restaurant and Continental Deli).
"We wanted it to be as much about the wine, as it is about the wisdom" said Pure Finance's Managing Director, Brendan Dixon.
"I think there is real merit in taking something that can traditionally be a little arduous, and combining it with something entertaining and, of course, delicious."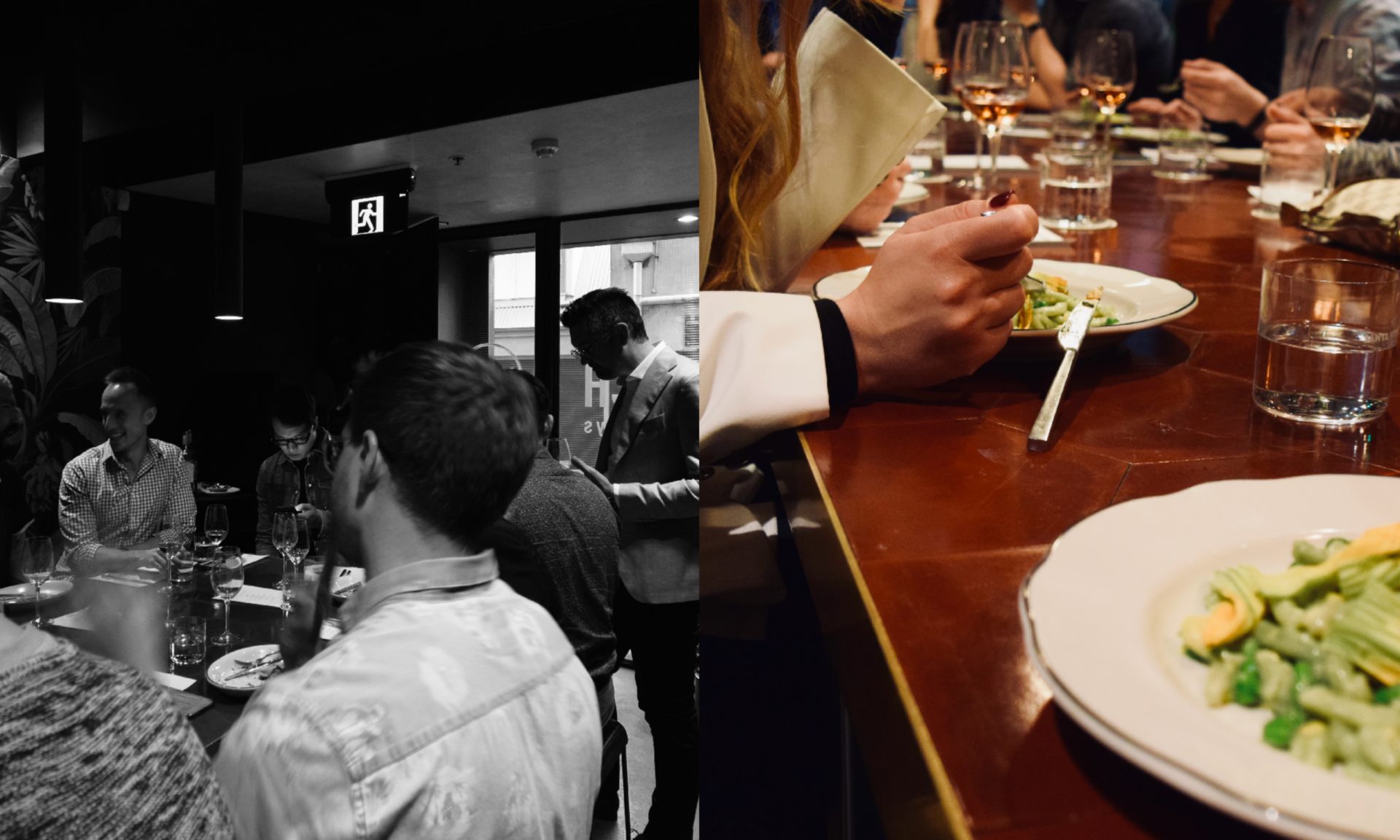 Following the success of series one, the series two event focused primarily on topics surrounding property investment, and included lots of practical, take home tips for both the seasoned property investors and those just starting out.
Unlike the more traditional, seminar-style events (where you might hear a term you don't fully understand and are then compelled to sit and wait it out) guests were encouraged to interact with the speakers in real time, if there was something they didn't quite understand, or if they had something to add to the conversation.
"We wanted to make sure things were kept very informal, kind of like a big, open discussion where people could ask questions or contribute commentary whenever they felt like it" Mr Dixon said.
"For us, it's all about making things more accessible and personal".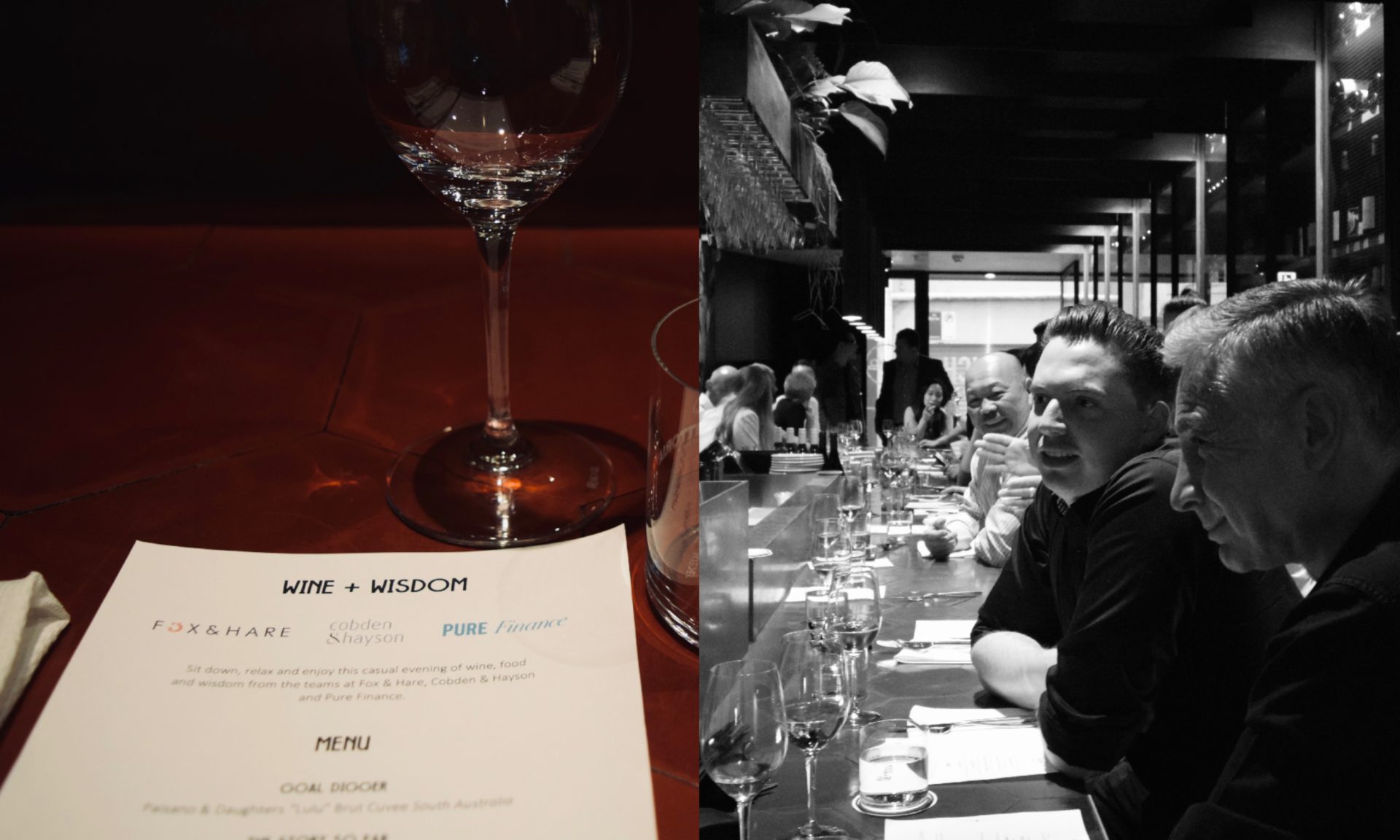 Event speakers included Pure Finance's Brendan Dixon, Fox and Hare Wealth's Jessica Brady and Glen Hare, and Property Management expert Kristian Nelson-Marshall of Cobden and Hayson in Surry Hills.
Some topics covered on the night ranged from 'The Good, the Bad and the Best'; a straight-shooter look at the good and bad habits of property investors and 'You're a Grown Up (Don't Panic)' which included some insights into everyone's favourite topic: superannuation (which was made fun and interesting because #wine).
Rest assured, the food and wine are not an afterthought, with each 'Wisdom' course correspondingly paired with a 'Wine' offering, curated by Wyno bars' resident sommelier (and absolute wine genius) Gavin Wright, who was also on hand to indulge guests with a brief outline on tasting notes, the winemakers and their vineyards and processes.
"The beauty of it, is that not only are we encouraging an open and actionable discussion around those finance-y topics that might ordinarily be put in the too hard basket, but we're doing it in a way that is engaging and interactive" Mr Dixon said.
"Pure Finance is all about the connection between a person's lifestyle and their finances, so, this event model was a no-brainer for us".
Want to register your interest for the next 'Wine + Wisdom' event? We'd love to have you!
Share this