Find us someone who isn't ready for some good news in 2020, and we'll find you a tattletale.
If you ask us, it is high time for some good news stories in amongst all of the reports of economic recession, job losses, and share markets taking a whack - and we're here to bring the goods. 
From first home buyers, to new business owners, and shiny new cars - we were fortunate enough to be part of some really exciting stories in the first half of this year, making finance a force for good in people's lives and in our community.
Meet Nicole, the entrepreneur...
Nicole has just started her very own bridal business in Paddington and, with a little Pure Finance help, has signed a lease and fulfilled a lifelong dream for a brick and mortar store. Although the last few months have been incredibly tricky in the wedding business, love never goes out of style.
So, once wedding season kicks into high gear again, you know where to go...
Meet Michelle, the refinancer...
After years of waiting for the 'right time', she drove away in a shiny new car thanks to a loan refinance by Pure Finance that resulted in significant savings on her mortgage. Proud as punch and ready to put the pedal to the metal, Michelle, who lives in Melbourne, loves her new car so much she'd even be prepared to do another few weeks of lockdown in there. Vroom, vroom!
Did you know we do Annual Rate Reviews? Get in touch to find out how much you can save on your loan with a free rate review.
Meet Leigh, the first home buyer...
Leigh found his way to Pure Finance after first trying his luck with a mortgage broker that specialises in loans for lawyers, but didn't have the best experience. While that's a shame, we're certainly glad he found us eventually because we helped get him a great deal on the purchase of his first home. Why keep going when we could just let Leigh tell you himself?
"I was spending hours researching, talking to banks, talking to brokers. It was slow progress and I was not getting much service or value. Then I met you and in no time at all things were clear and sorted. You changed an uncertain and stressful process into plain sailing and I knew straight away that I was onto a good thing. I was able to relax once I had you on board." - Leigh
*We're not blushing, you are.* If you want to be like Leigh, take a look at one of our latest articles on whether now is the right time to buy your first property and get in touch to see what we can do for you.
Meet Hilly, the wanderluster...
With overseas travel set to be on hold for the near future, and even some parts of the continent closing their borders - What a time to pack up and your family and travel across Australia? That's exactly what much-loved return customer Hilly did - getting in touch to reduce loan costs and release some equity before taking the year off and travelling around Australia. 
Even if you're not taking off around the country, there are plenty of ways to trim the fat right now. Here are our top five tips to reducing your mortgage costs during COVID-19.
Meet Harry, the unofficial mascot...
In what might be the best good news story of 2020, we bring you - Harry, the schnauzer x miniature poodle (a.k.a schnoodle), and beloved family dog of our Client & Pure Community Manager, Sebastien. Smart, cheeky, and oh-so-cute - no fence was too high or gap too small for this little guy. Originally named after legendary Socceroo Harry Kewell, he quickly earned the nickname 'Houdini' after another famous Harry, having become quite the notorious escape artist. 
Seb and his family moved around quite a bit, so little Harry had his work cut out memorising lots of addresses. He did a remarkable job, and every time he went on an adventure, he would come back in his own time. Until he didn't. One day in 2012, Harry disappeared for good. Or so, they thought. A few weeks ago, Seb's family got a call from a vet in Brisbane to say that a dog had been picked up wandering around the city.
It couldn't be... could it?
Turns out, it could! Now 14 years old, little Harry Houdini has made his way back to Sydney to be reunited with Seb and his family. Oh, the things he must have seen!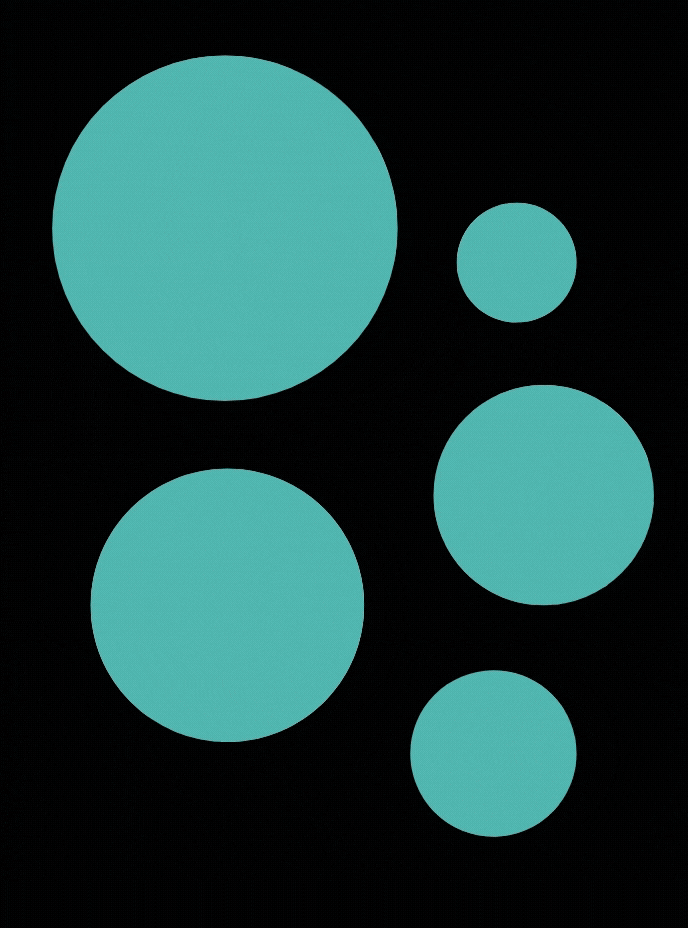 There you have it! Some good news stories to warm your winter chills while the world feels doom and gloom around us. To be truthful, we could have picked dozens more because we have the honour of hearing stories of resilience and perseverance every day from our community.
We may be a small business, but we've got big dreams for a better world - and by working with us even during these awful times, you are creating that world with your money, and putting plenty of smiles on our faces too.
Together, we can make finance a force for good and get back on track for a better rest of 2020. Onwards and upwards!
Loved this post? Let us know! info@nullpurefinance.com.au
Share this