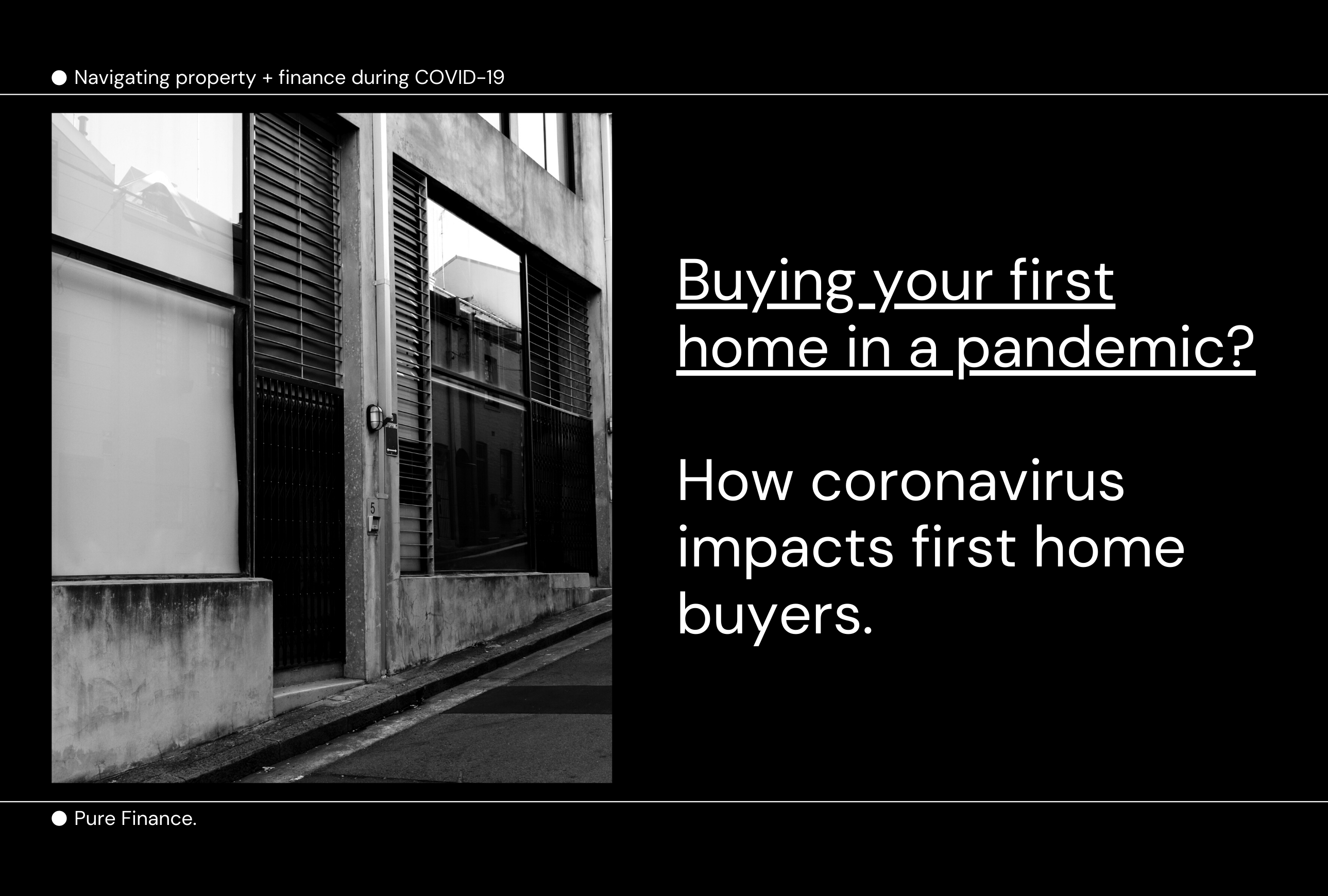 To buy or not to buy? That is the question for first home buyers right now. You've been saving for years, done all the paperwork to get pre-approved, traipsed real estate apps for hours on end, all for a global pandemic to bring your best laid plans to a standstill. *Insert face palm emoji*. There are few things we love more than supporting new buyers to get into their first homes. So, if you had your hopes up and were ready to purchase your first home before the pandemic, and are now unsure if it's the right time to be making such a Big Life Decision - we've got you covered. 
First things first, if you still have your job and it's as secure as it can be - there is no reason why the coronavirus should change your plans of home ownership - whether you're planning on being an owner-occupier or investing. In fact, with interest rates the lowest they've ever been and market volatility creating some flexibility on price and more opportunities, it might be an even better time to buy. However, the world is a very different place to the one it was a couple of weeks ago, so it doesn't hurt to spend some time figuring out if it's still the right time for you to buy your first home. 
If you've lost your job or income
Firstly, we're really sorry. That sucks. And it's no doubt made an already stressful time, even worse. Unfortunately, if you've lost your job, had a reduction in income, or are feeling uneasy about your employment as a result of COVID-19, then it's probably best to wait until things stabilise for you before you sign up for what's probably the biggest purchase of your life to date. Not only do you not need that kind of extra stress, but the banks might be less likely to lend to you now you've lost your income. So, probably not what you want to hear right now, but #rona is creating some pretty unpredictable times and it's better to err on the side of caution.
If your deposit was held in shares
If you'd been holding your deposit in the share market, as opposed to a savings account or term deposit, it's probably taken a bit of a hit and reduced significantly in value due to Coronavirus. This could mean that you need to hold off on buying your first home until their value returns to pre-COVID-19 levels, though there's no guessing how long that might take. That said, you might be able to still purchase your first home with a smaller deposit taking advantage of government schemes like the First Home Loan Deposit Scheme, so just get in touch with us at Pure Finance to see what's possible.
If this sounds like you, our good friends at Fox and Hare have put together some info on what to do in a share market downturn. (Hint: panic selling is NOT one of them.) 
If you still have your job and your deposit
Phew! You still have your job or income, your deposit is in tact, and you are still feeling confident enough to buy your first home - here's what you need to know: 
1. The market's gone virtual, not virtually gone
In a somewhat fortuitous twist of fate, some industries are having to catapult themselves into the 21st century now that they can no longer do 'business as usual'. Real estate is one of them, banking is another. With no face-to-face auctions or group property inspections - real estate agents are having to find new and creative ways of selling houses, and with no face-to-face verification, banks are now accepting identity verifications online instead of the usual in-person rigamarole. But - make no mistake - properties are still selling. While you might not be physically jostling amongst dozens of other potential buyers; auctions are now taking place online, inspections can be made by private appointment, and agents are even conducting virtual tours on Zoom. Recent auction clearance rates suggest that buyers are still buying and sellers are still selling. While, in some ways, the real estate market has a 'new look', the basics of property investment have stayed the same. This guide to the Australian property market during COVID-19 by Domain.com.au is a great place to start for the latest on online auctions and market updates. 
2. Interest rates are at their lowest ever 
Borrowing money is the cheapest it's ever been, meaning that: repayments are as low as they're going to get and great deals are available. 'Lenders wanna lend' and they are open for business. However, if your income has been affected or you're part of an affected industry, then the bank is likely to want even more evidence than normal that your employment is stable. Regardless of whether interest rates are low, it's important to safeguard yourself against future uncertainty and instability by having a strong cash buffer and not stretching yourself too thin to afford repayments.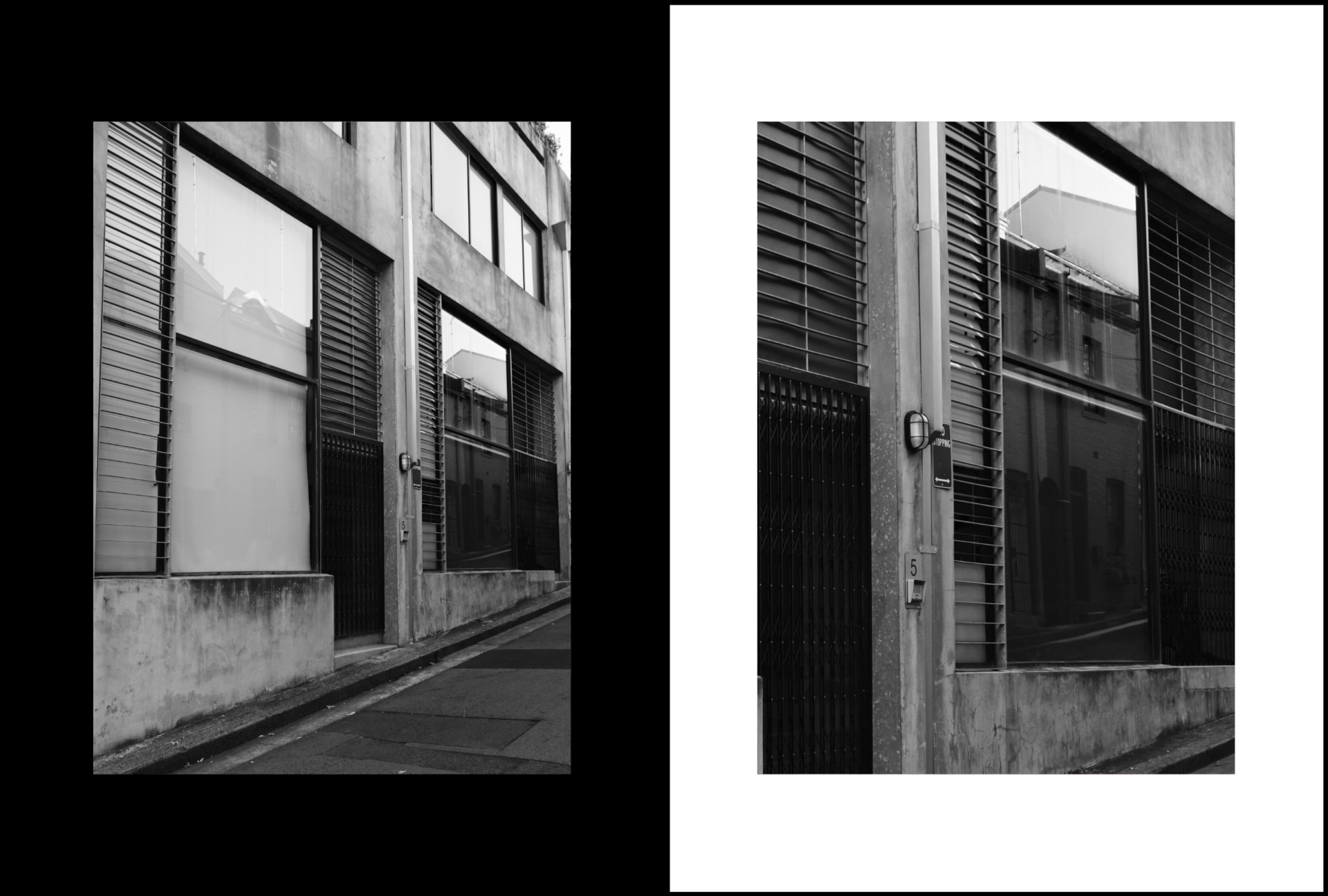 3. Make sure you're in it for the long haul
In terms of investments, of which buying your first home is certainly one, purchasing property is a longer term commitment (i.e. 5+ years). We expect that anyone who buys right now and then looks to upgrade or sell in 5+ years will do well on their property. As long as you can afford the repayments, and when you do sell, it's at a time you've decided is right for you (and not because you're forced to) then you can't really lose money.
So, keep in mind that you need to think about your longer term goals and what you actually want before signing on the dotted line. If you want a home to live in and you are able to get something right now at a slightly reduced price due to COVID-19, then go for it, and get off the rental wagon. Or, if you're looking to 'rentvest', then keep in mind that over the next six months we expect that rental income will be lower than normal or you might have trouble getting tenants at all (see here for more on the questions you should be asking yourself before investing in property right now). So, you must factor this into your budget. If you've run the numbers and figured out that you can afford to hold the investment with lower rent for the first six months, then also go for it!
4. There's no such thing as the 'right' time
Naturally, everyone wants a good deal when they buy but then wants a big sale price when they sell - but things don't always work that way! In terms of what's ahead - it's hard to know what to expect. While it's hard to know when the global economy, or Australia's economy, will fully recover from the impacts of coronavirus, we do anticipate that the property market will bounce back quicker than most. Generally speaking, uncertain or volatile markets can mean more flexibility with sellers and more opportunity for those with stable jobs looking to buy. While trying to predict the market's ebbs and flows is a bit of a fools game, waiting for it to 'recover' might mean you miss the boat in terms of that greater flexibility and opportunity. Frankly, few people look back after five years and wish they hadn't bought a property - so if you have already been pre-approved, now's arguably as good a time as any. 
5. The First Home Loan Deposit Scheme has been extended due to COVID-19
While there's no COVID-19-specific support for first home buyers, there are plenty of Federal and state-by-state support packages available to get you into your first home. Coming into effect on 1st of January 2020, the Government's new First Home Loan Deposit Scheme is for those looking to buy their first home but who don't have a 20% deposit. Normally, you would be required to take out Lenders Mortgage Insurance (or LMI), but under this Scheme, the Government effectively provides you with a deposit guarantee. 
The Scheme was originally limited to 10,000 places with successful applicants having to find a property within 90 days of approval. Due to COVID-19, the National Housing Finance and Investment Corporation (NHFIC) – the government body in charge of the Scheme – announced they're giving lenders the ability to extend places by a further 90 days. With a further 10,000 places set to open up in July, it might be time to brush up on how the First Home Loan Deposit Scheme works and apply if you haven't already. 
In terms of other support available specifically for first home buyers, there's also the Stamp Duty Concession, the First Home Super Saver Scheme, the First Home Owners Grant, as well as the First Home Loan Deposit Scheme (four in total, with varying property value limits up to and between $650,000 - $800,000). We know that's a lot to get across, so feel free to get in touch if you want us to walk you through them. 
While everyone's situation is different, and you are best to talk to a mortgage broker about your specific scenario, the short of it is that our tips for first home buyers are no different to what we would say if there wasn't a global pandemic... 
If you've lost or expect to lose your income → hold off on the first home purchase

If you've lost part of your deposit → see if you can make it work with what you've got without stretching yourself, or hold off until it's recovered

If it's a short-term investment → now might not be the right time

If you still have your job and are in it for the long haul → now might just be your perfect opportunity to get into the market!
Happy hunting (or hunkering down)!
We love helping people buy their first homes! In fact, when it comes to first home owners - we've got your back. Give us a call on 1300 664 603 or send us an email here to see if we can help you get into the property market.
The finance information contained in this article is general advice only. You should consider your own circumstances or reach out if you'd like to discuss your individual needs.
Share this