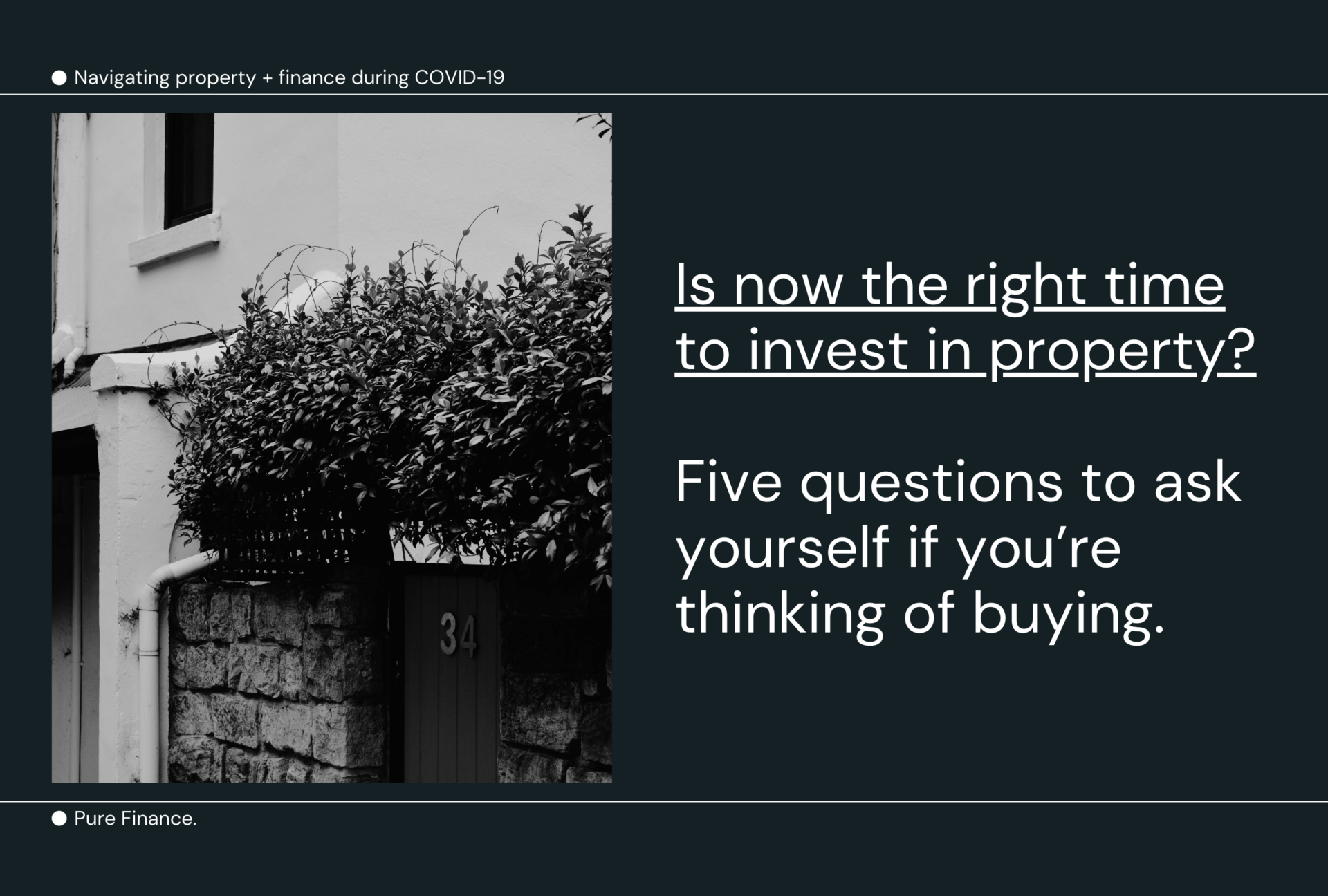 If you still have an income and look set to withstand the worst economic impacts of the Coronavirus, you might be quietly wondering to yourself: 'is this a good time to invest in property?' In fact, we've had lots of potential investors reaching out to ask exactly this over the past few weeks. We get it - crisis brings opportunity and you don't want to miss out (nor should you). However, before you take the plunge, it's a good idea to ask yourself these five questions to see if now is the right time to invest for you. 
1. 'Can I actually afford another loan?'
With market volatility bringing all the motivated sellers to the yard, it seems like things are shaping up to be a good time to increase your property portfolio. But have you crunched the numbers (or had your mortgage broker do it for you) to see if your ability to borrow has been affected by the pandemic? While interest rates are the cheapest they've ever been and you might be able to release equity from an existing property, that doesn't necessarily mean you can afford the week in, week out repayments on a new loan - even if you're planning on renting the property out. It's probably time to practice some cautious optimism and get help crunching the numbers. Try this Borrowing Capacity Calculator or get in touch with a mortgage adviser to run through your personal scenario. (It's free so, why not…!)
2. 'If I lose income, or my circumstances change, can I still afford the loan?'
Even though you would typically do 'worst case scenario' planning before you applied for your loan - no one, not even the most doomsday of loan managers or mortgage brokers, would have had a global pandemic like COVID-19 in mind. For those who have lost their jobs or had a reduction in income, and even for those who are feeling uneasy about their employment as a result of coronavirus, it's probably best to hold off until things stabilise for you (not necessarily the markets). Not only do you not need that kind of extra stress, but the banks might be less likely to lend to you if you're part of a vulnerable industry or your income is unstable. That said, the fundamentals of wise property investment hold true - pandemic or not. If you have a healthy cash buffer and a solid game plan if things change or you have a reduction in income, then COVID-19 shouldn't stand in your way of expanding your property portfolio right now.  
3. 'Am I in this for the long haul?'
Compared to many other investments, buying a property has high entry and exit costs so selling soon after buying usually means you make no financial return. That's why it's important for many investors to ask themselves: am I in it for the long haul? To explain further, when you buy a property, you pay stamp duty of roughly 4 percent of the purchase price. When you sell, you also typically pay a real estate agent roughly 2 percent of the sale price. Altogether, that's six percent of the value of your property in someone else's pocket! So the key to wise property investment, in the majority of cases, is to hold onto the property long enough to ensure you get some solid growth and until the timing is perfect for you to sell.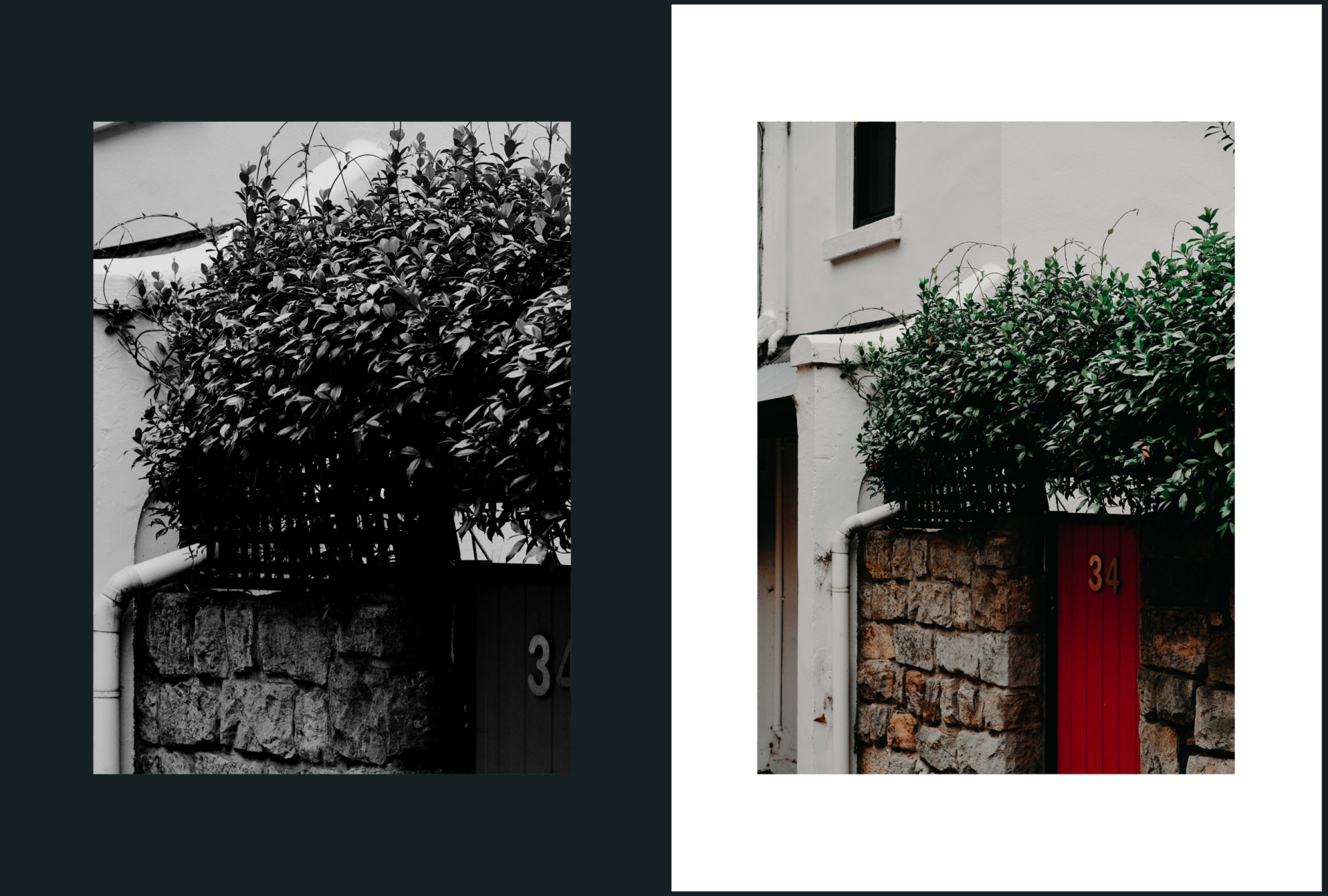 4. 'Can I get a tenant and, if not, could I still make repayments?'
If you're planning to buy a property as an investment and fill it with eager tenants who are going to pay down your loan for you, then a global pandemic might not be the time to sign on the dotted line. Despite government stimulus packages, we are seeing more and more rental vacancies, with distressed tenants unable to afford payments due to the impacts of COVID-19. Coupled with the recent flooding of the rental market caused by travel restrictions and a downturn in demand for short-term stay accommodation, and finding a tenant is becoming trickier and trickier. If you are not an owner-occupier and instead seeking a tenant for your investment property, we would suggest only proceeding if you can withstand low or no rent for the first few months. 
5. 'Do I have a clear idea of what the best opportunities are right now?' 
You've seen what's happened with toilet paper - there is panic in the air and emotions are understandably running high, which is not overly conducive to sound investment decisions. Making the time to reflect on whether you have all the information you need to make an informed and considered decision about property investment right now is crucial. There is lots to consider, after all.
Is it better to invest in 'fixer uppers', apartments, or rural properties during a downturn?
Should I try and 'attend' an online auction or look for a private sale if I want the best deal?
What about fixed or variable loans given the interest rates are so low?
Getting help from someone you trust - be it your mortgage broker, or a buyer's agent - is worth it if you're still thinking a property purchase is on the cards for you at this time. 
There you have it - the five questions to ask yourself if you're thinking of expanding your property portfolio! Frankly, these are questions we would encourage all potential investors to ask themselves anytime, but especially during a global pandemic where we're less sure than normal about what the market is doing and how long we will live with these levels of uncertainty. 
If you answered 'yes' to these five questions, it sounds like now could be a great time for you to invest in property. However, there's no such thing as a 'one sits fits all' approach and it's still important that you reach out to a mortgage adviser to help you sort through the finer details and ensure it is the right time for you.
Pure Finance has a team of qualified mortgage advisers that are ready to help you through these crazy times. Just reach out by email here or give us a call on 1300 664 603. We promise it's finance, without the boring.
The finance information contained in this article is general advice only. You should consider your own circumstances or reach out if you'd like to discuss your individual needs.
Share this