After spending the last eight years living in "vibrant, busy, cultural" London, Beatrix was ready to return to Sydney and put down roots. Part of the team at strategic design agency folk, she was passionate about aligning her loan with her ethics and values, and is now the proud owner of a unique converted warehouse apartment on Gadigal land in Stanmore, NSW. Now all she needs is the perfect housemate - a Siamese foster cat.
"I moved back to Sydney from London at the end of 2020. I'd been living in London for eight years after I finished uni, and I loved it. But it was time to move back to Sydney to be closer to my family because this is where I grew up! I wanted my own home and to create my own roots in Sydney and also, I wanted to have a property as an asset," Beatrix shares.
Having already started working with another mortgage broker, Beatrix got talking to our Managing Director Brendan at a baby shower, soon realising that it was possible to feel empowered and excited about buying her first home:
"I didn't even know that Brendan was a mortgage broker. I was complaining to him about the broker I was working with at the time, because I felt like there was a lot of assumed knowledge and terminology and they would send me these really convoluted spreadsheets and then chase me up saying: 'well, what do you think?'
"I'd be reading the information thinking: 'I don't understand what these repayments even are or what decision you're asking me to make'. Every time I said I didn't understand something, they got a bit frustrated and didn't really present the information any differently. I found it really, really stressful and I felt pressured to make a decision that I didn't even understand," she shares.
Not long later, she "made the call to switch to Pure Finance," and we're so glad she did, bringing with her a passion and dedication to creating positive social and environmental impact through her loan:
"One thing [that was a priority for me] was actually the access to ethical banks. And it was a priority for you to share that information with me because I wanted to look for, and make sure I was borrowing from, an ethical bank. You took the time to explain who they were, what their ratings were, what made them ethical, and that's why I ended up with Bank Australia. I'm really happy with them."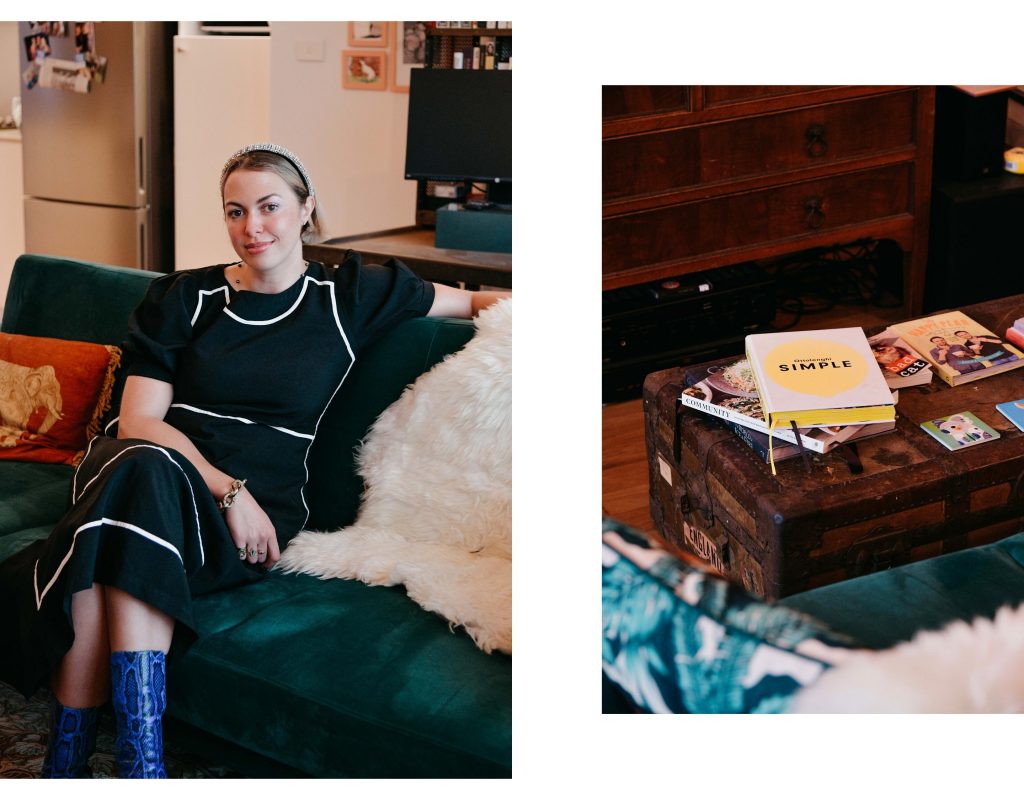 Along with using us to help guide her through the loan process, Beatrix also worked with a Buyer's Agent who helped her navigate the property search itself.:
"I actually used a Buyer's Agent and that was brilliant because I had someone who talked me through what I wanted and really helped me identify what was important to me in a home, in a way that I hadn't really thought about before.
"They also helped steer me away from a lot of properties that I fell in love with emotionally because I was like, 'oh my gosh, the view, the location, I love it' and my Buyer's Agent said: 'you can't buy this because it's actually falling apart. They've just re-painted it'. My Buyer's Agent found the apartment that I did buy off-market, and I never would have found it without them. "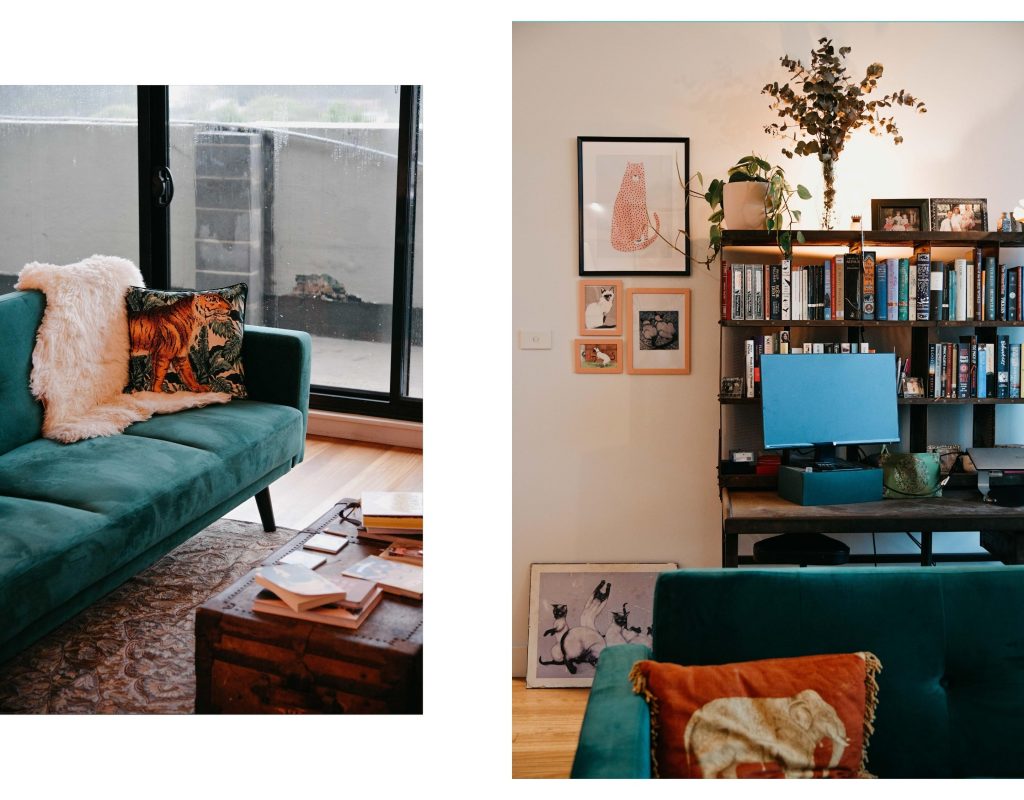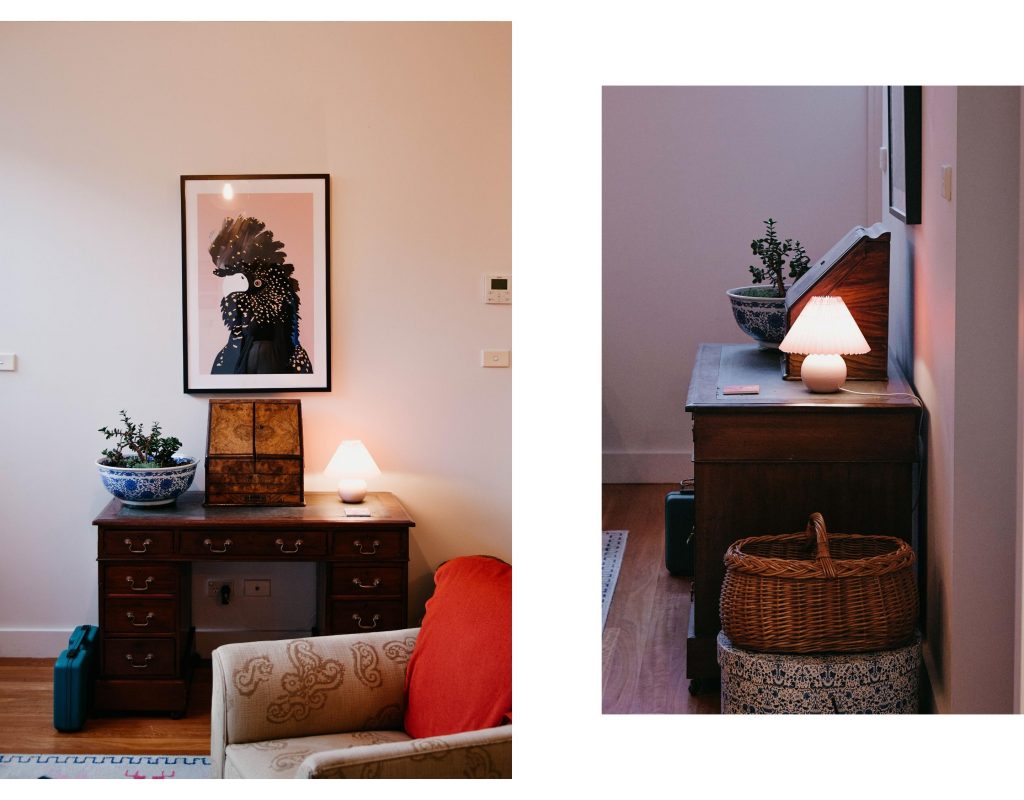 Her beautiful apartment is part of a four-storey art deco facade warehouse, originally a Chocolate Factory, that was converted into apartments by architects peckvonhartel in 2001. Its quirky character and soaring ceilings give it that abiding sense of being part of living history:
"You open the front door to my apartment and you're suddenly in this vast space, which I love; I think it's the really high ceilings. Now that it's got my stuff in and my pictures on the walls, I'm really loving it, and I plan to put some skylights in on the north side to let more light in," she shares.
All she needs now is the perfect companion to make her new place truly feel like home.
"Everyone knows that I'm trying to manifest a cat" Beatrix laughs. "There's no cat yet but I've already got a cat scratcher and litter box and all the things you need. So yeah, I'm ready for a cat."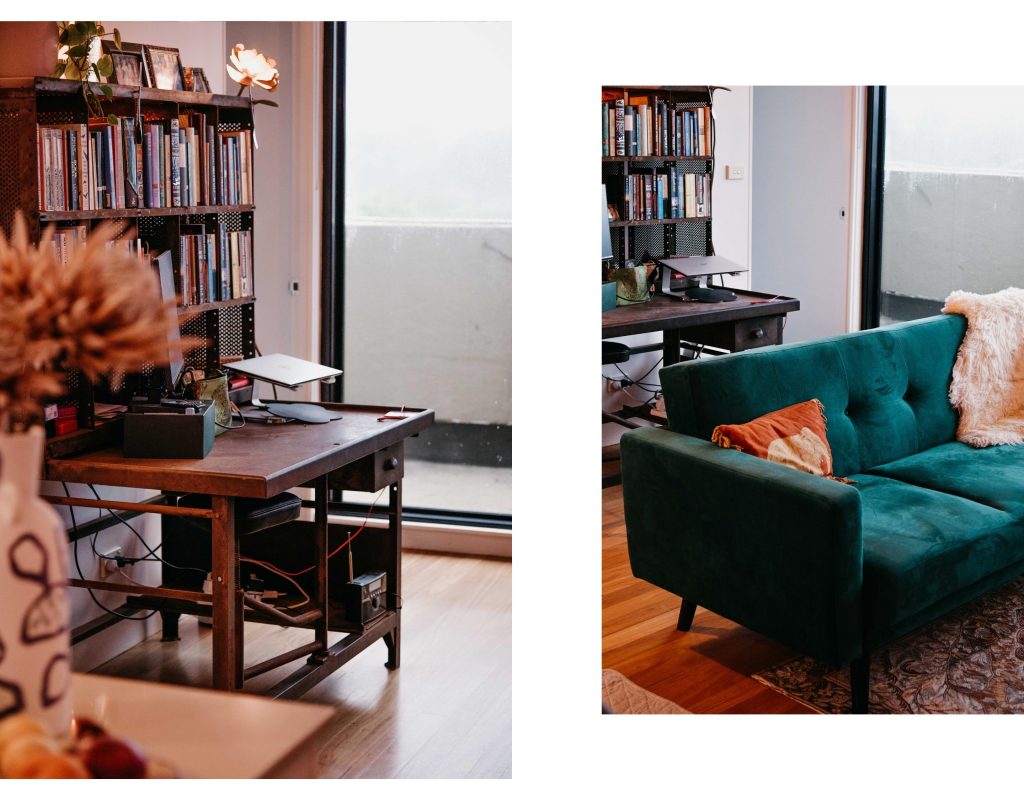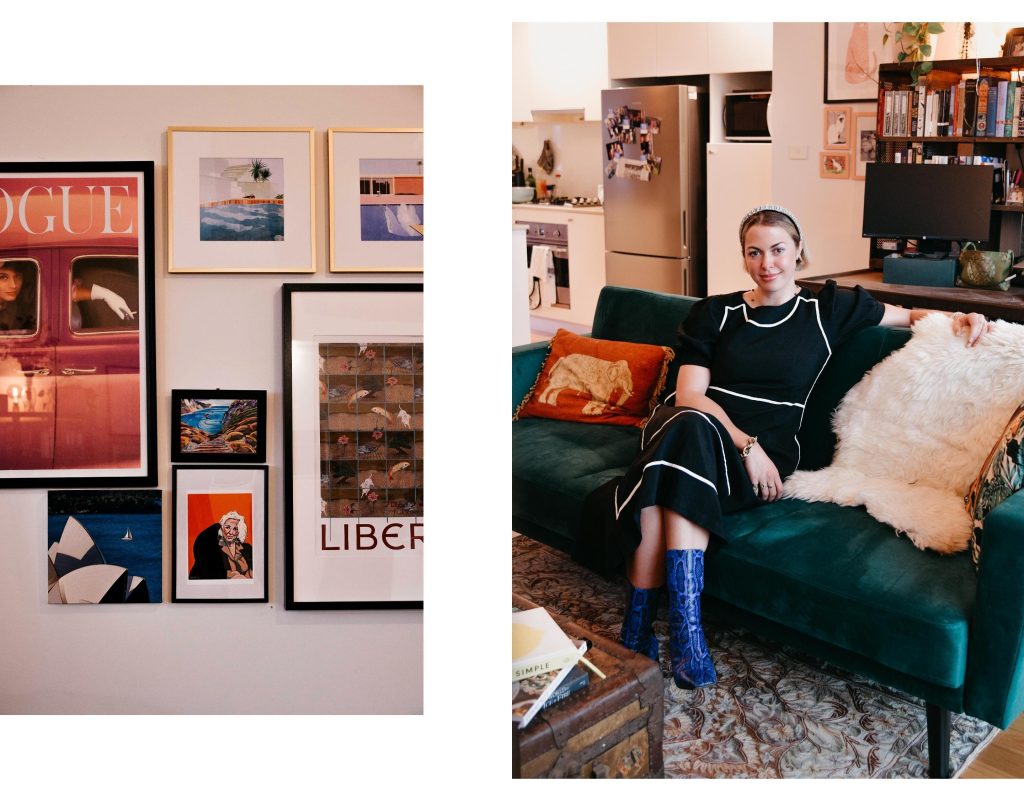 Beatrix's top picks for those visiting her new neighbourhood
"I'm still in the 'explore' stage, but I love that I'm walking distance to Newtown, Annandale and Leichhardt.
I love the Bahn Mi at the Booth Street Bakery and the delicious Cherry Moon bakery and general store in Annandale, which is on the same street as my office!
"There's also the Annandale Hotel, which has just reopened, and I really like walking over to Camperdown Park and getting a coffee at one of the cafés close by, as well as take-away coffee from Brighter."
---
A big thank you to Beatrix for sharing her story, and for demonstrating that it's possible to have a home loan that's doing good for you, and for others. Also, If anyone knows of a Siamese cat looking for a new home, please reach out to us and we'll pass on the message.
If you want to find out more about how you can make finance a force for good, or work with us to realise your dreams of owning your first home, we'd love to hear from you. Get in touch with us at → info@nullpurefinance.com.au