It was time for our Company Coordinator, Azra, to be on the other side of the loan process for a change, as she and new husband Chris bought their first-ever home on Wiradjuri Land in Orange, regional New South Wales.
Like many young couples, buying property felt like a pipe dream for Azra and Chris who watched from afar as the property market "just got hotter and hotter", coming to terms with the fact that they'd "never be able to buy a house in Sydney, at least one with a big backyard for our dream veggie patches," shares Azra.
But with a generous and helping hand from their parents as guarantors, plus some expert advice from their desk buddies, they decided to make a regional tree change and create the home of their dreams amongst the gum trees.
"We wanted to take advantage of the first home buyer benefits, which was basically impossible in Sydney's market. Chris actually grew up in Orange, and a majority of his family still lives there. It's a beautiful town, and doesn't feel at all regional, and everyone is so friendly! We knew we wanted a house with at least two bedrooms, a big backyard and to be close to the places and people we love." - Azra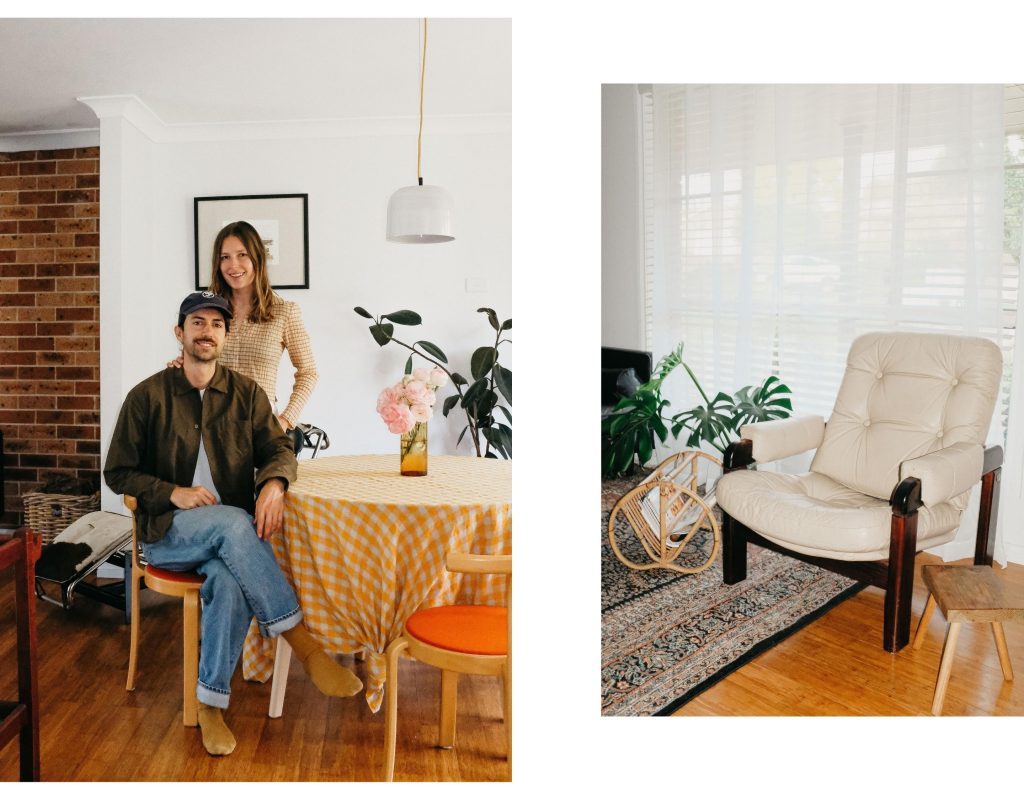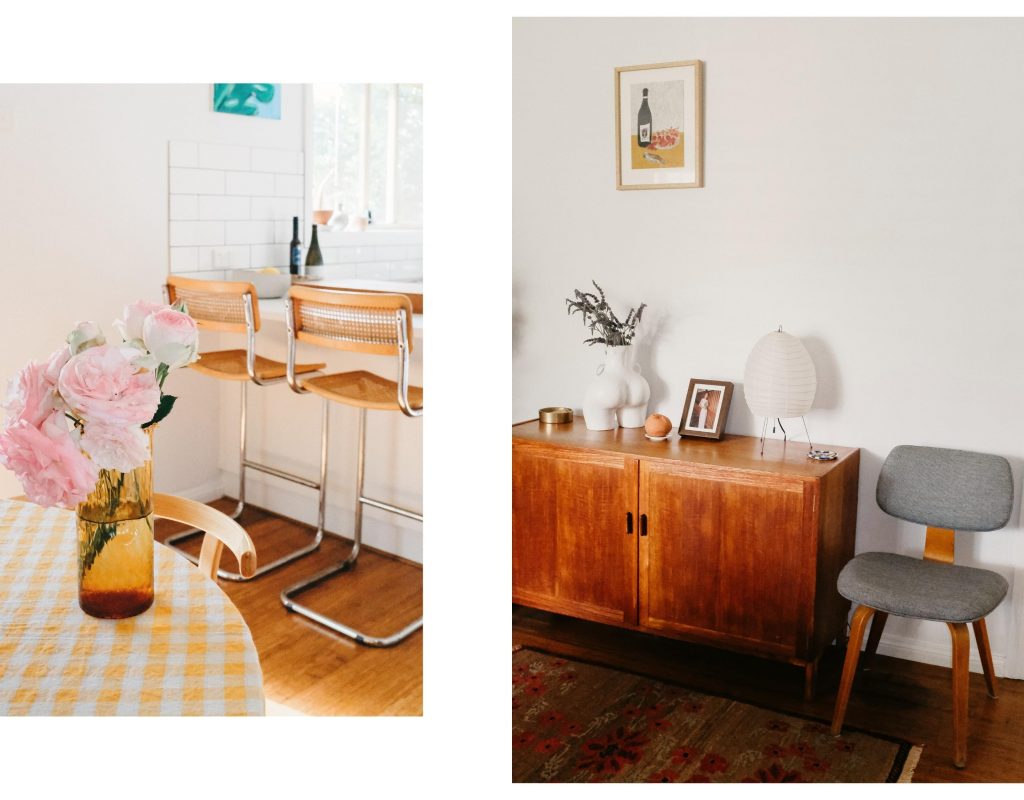 After getting married in the "sweet spot between eased restrictions and lockdowns," Azra and Chris had eaten into most of their savings and a deposit for a home of their own seemed years away, or so they thought.
"Having Brendan's right ear literally five days a week, I soon found out that a lot of the things I thought about getting a loan weren't necessarily true, such as a 20% deposit being an absolute must," shares Azra.
"We were lucky enough to have parents in the position to be guarantors, and a good mortgage advisor to help us mythbust, strategise and reach our goals."
Even though she supports our wonderful community through the process of securing a loan every day, Azra confesses that: "When it's your own loan, and you're looking at homes, you can't help but let your emotions get the better of your rational side!"
Chris too, having launched a rapidly growing interior design and styling business Folk Studio with his friend Mariah three years ago, thought that having a new business might preclude him from being able to buy a home, with banks wary of the uncertainty that can come with a new business venture.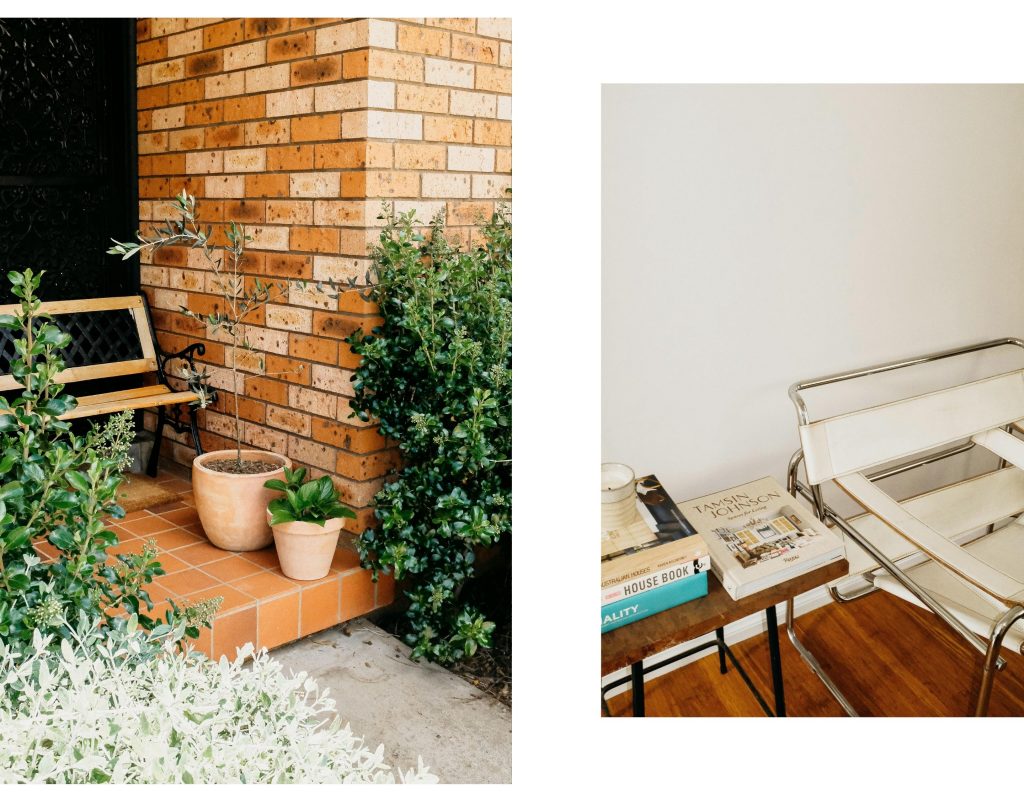 Prior to becoming the proud owners of this charming 1990s home in Orange with a big backyard and budding veggie patch, Azra and Chris thought they had "the whole process under control, knowing exactly what to expect, and not stressed about anything." But the process of buying your first home, even for those 'in the know', can still have its heart-in-mouth moments.

"Before having a pre-approval (always get your pre-approval first!), we fell in love with a place but didn't really leave enough time to apply and get a deposit bond before auction. We ended up finding a way to get one and then had to have it couriered to Orange at 4pm on Friday before auction, which was more than a tad stressful. Then, the opening bid was already more than our maximum and we had to bow out anyway! We were devastated and really deflated. For weeks after, we thought we wouldn't find another house like it, in that location in Orange, and we soon learned that, in a seller's market, you need to pay a little bit more than what you think it's worth." - Azra
READ: 10 Tips for Buying Property in a Hot Market ↗︎
Then, during the very first weekend of the latest Sydney lockdown, another house came up while the couple were stuck in Sydney. Inspected over FaceTime thanks to Chris' sister, they made a pre-auction offer and only a few hours later, were told their offer was accepted!
"While it wasn't the exact style of house we were looking for, so many of our family members reminded us that while buying your first home is a massive achievement, rarely is it your forever home," she shares.
"We immediately installed a fireplace, which made everything so much cosier, and we know that we will need to renovate the bathroom, but we can focus on building our savings up and paying down our loan first. My Dad said, 'if it's not entirely broken, it can wait' - so, we've taken that advice and focused on the garden, planting a lot of trees, flowers, plants, herbs, and of course, veggies. It also backs onto a reserve, so we're lucky that there is no house behind us, just big beautiful gum trees. Oh and we have a Hills Hoist - the Australian dream!" - Azra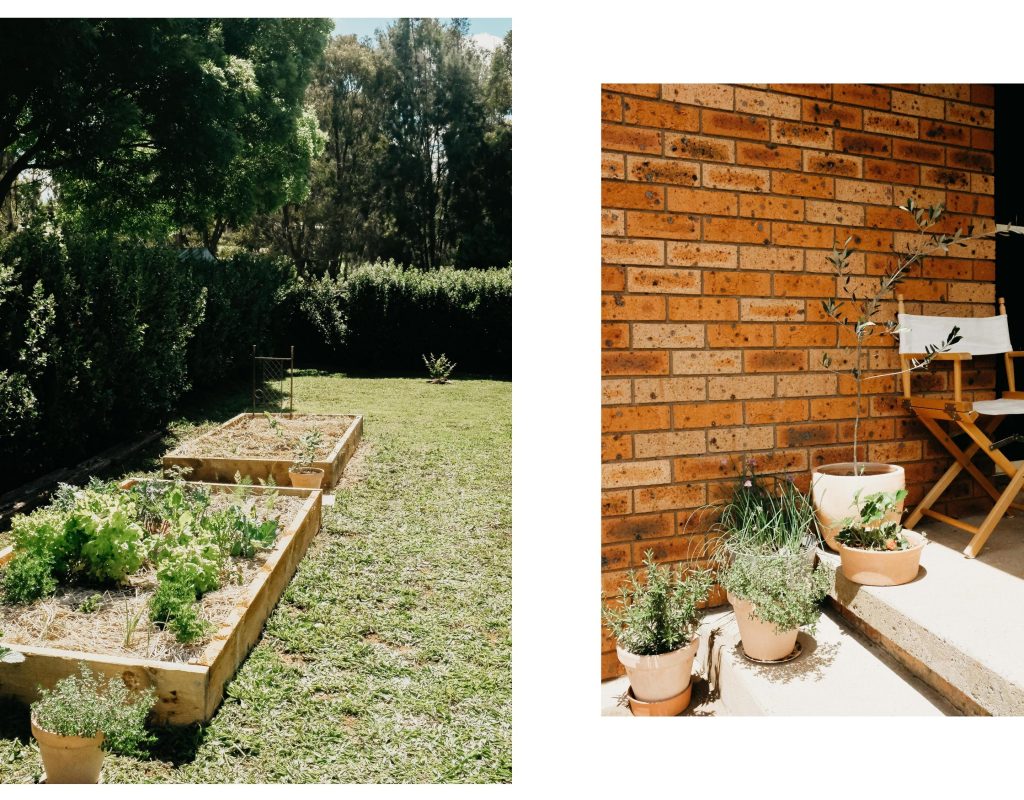 When it came to their own loan, Azra and Chris were "hoping to use an ethical and responsible bank" to realise their dreams of owning a home. However, due to restrictions on guarantor loans, they weren't able to go with the lender they wanted. Counting down for their Annual Rate Review, "when our guarantors can be released, and we can refinance to a more ethical and responsible bank", the saving grace was knowing that a portion of their loan was being donated to support incredible social and environmental causes through Pure Community.
"Chris' parents are passionate about the land and permaculture, and have taught us a lot about bettering the land for those who come after you. Similarly, supporting organisations like Firesticks Alliance through Pure Community, who use historical, native and meaningful land practices, means a lot to us. And we know firsthand how hard Brendan and the team works to make finance a force for good for each and every client." - Azra
Azra + Chris's top picks for those visiting their new neighbourhood
"We are seriously spoiled for choice in Orange, which has made the move from Sydney so much easier. Here are some of our favourite places:"
Omars/Academy Coffee - the best coffee and the best bacon and egg roll thanks to Arden Farm.
Spilt Milk - for the best gelato in town
Arancia - the best wood fired pizzas and cannolis
Sweet Sour Salt - perfect for lunch or dinner.
---
If you want to find out more about how we plan to make finance a force for good in 2022 and beyond, or work with us to realise your dreams of expanding a business or owning a home, we'd love to hear from you.
Get in touch with us here → info@nullpurefinance.com.au