If you haven't already heard, 'Grumpy Donuts' are the darlings of the Sydney donut scene, with their signature pink iced donut with acid green sprinkles lighting up social media accounts everywhere. Owners (and head baker extraordinaire's) Elise and Scott, started the business after a trip to America, and began baking from their own kitchen at home.

With their donuts in very high demand, the pair recently opened their first shop. A café, dedicated to serving great coffee and even better yeast raised, American style donuts.
"Working for ourselves is really rewarding" Elise says of opening their own business, with both agreeing that "it's nice to be able to spend so much time together".

With the new shop up and running, and their product in high demand, the pair decided it was time to get themselves a delivery vehicle. Of course, it had to be as bright and eye catching as the donuts themselves, and Pure Finance were thrilled to help with the finance arrangements for the incredible 'Grumpy mobile'.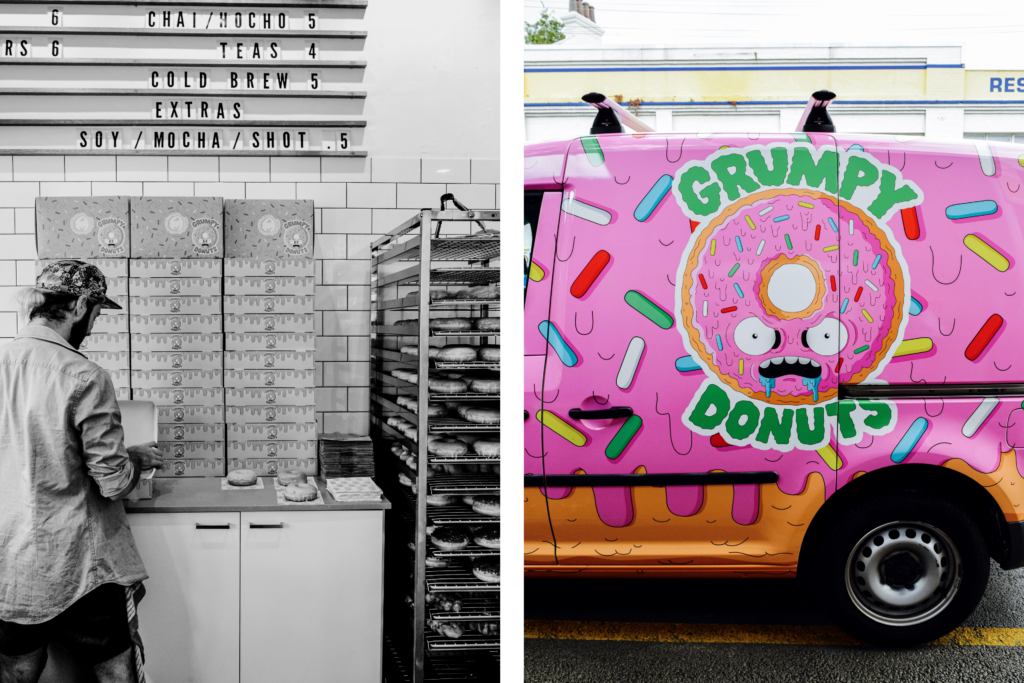 "As we grew we needed the delivery vehicle, which is also a mobile billboard" Elise explained. "In business, cash flow is always an issue, and so we sourced finance with Pure Finance".

Aside from world donut domination (which they are well on their way to achieving) the pair are planning to hopefully get the business working more for them, and not the other way around. "Our goal is to get out of the kitchen, so that means hiring more staff". They are also hoping to expand, with a second location in the near future. "We're hoping for a small shopfront, close to the CBD".
---
Grumpy Donuts
72 Pyrmont Bridge Rd, Camperdown (or, order online and let the donuts come to you!)
Trading Hours:
Wed - Fri: 8am- 4pm
Sat: 9am-4pm
Sun: 10am-2pm
www.grumpydonuts.com